Dr Artie Ng
Director of Global Centre for ESG Education and Research, Hong Kong Management Association
Dr Artie Ng is currently director with the Global Centre for ESG Education and Research at the Hong Kong Management Association. He is a fellow member with both HKICPA and CIMA (UK). He obtained his PhD degree from the Adam Smith Business School at the University of Glasgow. Dr Ng serves in the editorial boards of Accounting Forum, International Journal of Climate Change Strategies and Management, International Journal of Sustainability in Higher Education, as well as Social and Environmental Accountability Journal. With a research interest in sustainability, he has published over 100 publications, including referred journals, edited books, conference papers and consultancy reports. Dr Ng is an International Associate of the Centre for Social and Environmental Accounting Research (CSEAR) at the University of St Andrews (UK).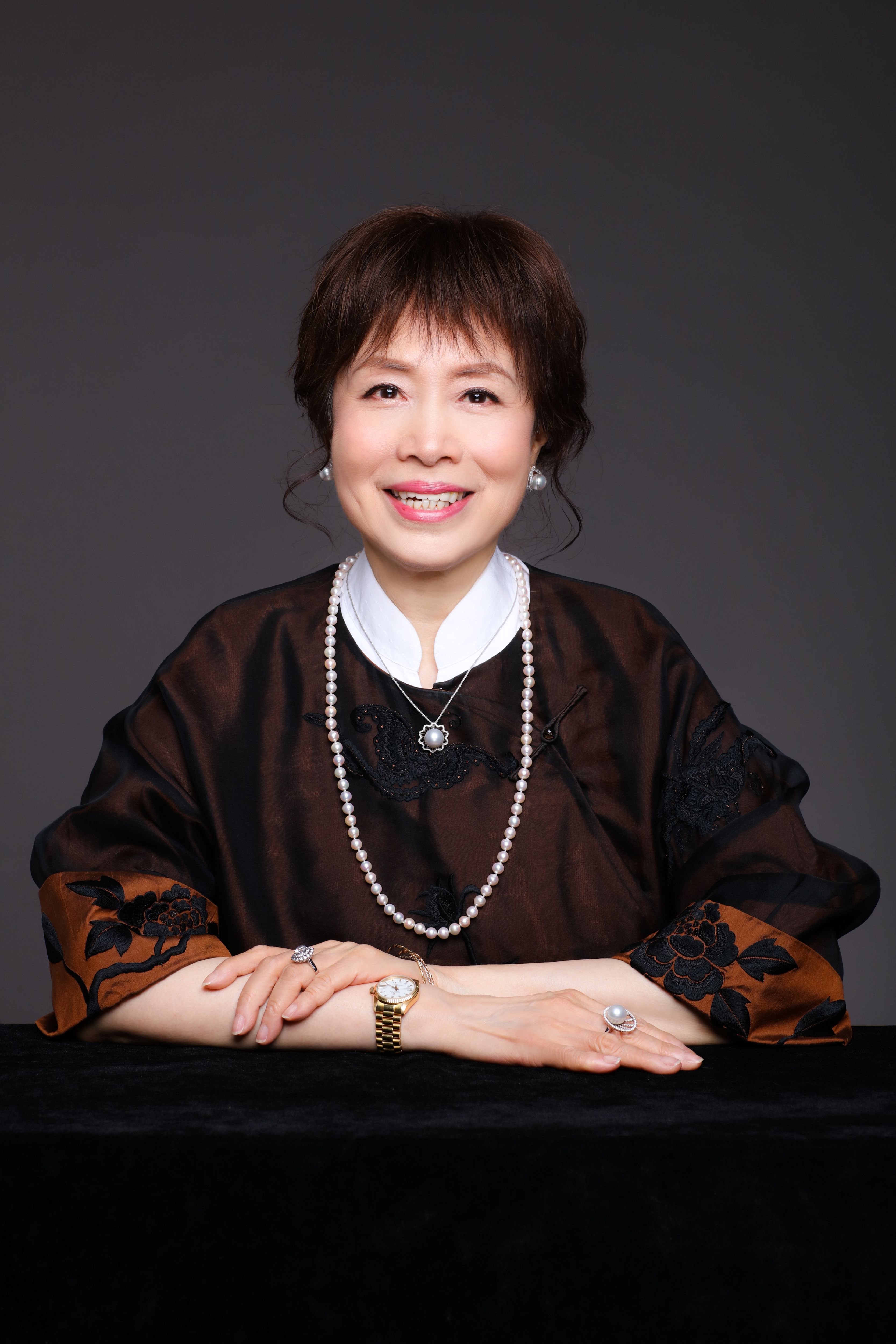 Dr Carlye Tsui BBS MBE JP
Chief Executive Officer, The Hong Kong Institute of Directors
Dr Carlye Tsui is Chief Executive Officer of The Hong Kong Institute of Directors, Hong Kong's premier body representing directors in the promotion of director professionalism and corporate governance. She is well experienced as an independent non-executive director of listed and regulated companies.
Dr Tsui graduated from the University of Hong Kong with a BA degree in Economics and Middlesex University, UK, with a Doctorate in Professional Studies (Corporate Governance), the latter as awardee of the most outstanding professional doctorate of the year. She is a Fellow of professional bodies including The Hong Kong Institute of Directors, Hong Kong Management Association, Hong Kong Institution of Engineers and British Computer Society.
Dr Tsui's public-service roles include, inter alia, Justice of the Peace, Executive Committee Member of the Global Network of Director Institutes, Steering Committee Member of the Asian Financial Forum, Past Urban Councillor, Past Wan Chai District Councillor, Former Member of Communications Authority, Founding Chairman of Hong Kong Chinese Orchestra and Founding Chairman of the British Computer Society Hong Kong Section.
For her public service, Dr Tsui has been awarded Bronze Bauhinia Star of Hong Kong SAR, Member of the Most Excellent Order of the British Empire, Ten Outstanding Young Persons Award in Hong Kong and IT Achiever of the Year.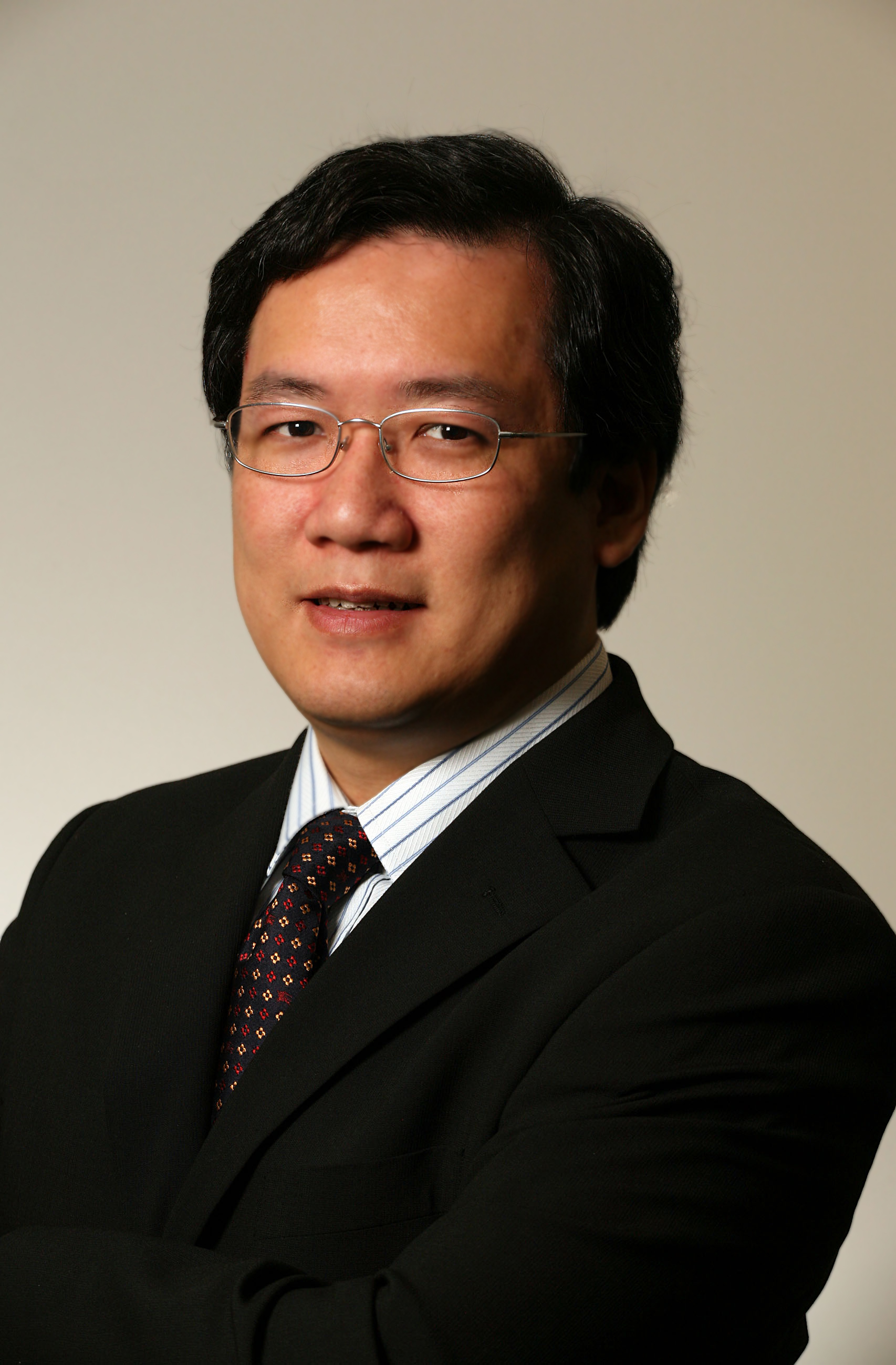 Ernest Wong
President and Group Chief Financial Officer, KVB Holdings Limited
Immediate Past Chairman, ACCA HK & Global Council Member, ACCA
Mr Ernest Wong is the president and group chief financial officer of KVB Holdings Limited, immediate past chairman of ACCA HK and global council member of ACCA. He has over 30 years of experience in private equity, corporate finance, IPO and general management. He has been the executive director, CFO, company secretary, non-executive director, independent non-executive director and audit committee chairman of several listed companies in Hong Kong and London stock exchange.
Currently, Mr Wong is the global council member of the Association of Chartered Certified Accountants, the Court member of the University of Hong Kong, the SME Committee Member of the Trade and Industry Department of HKSAR, the advisor of Our Hong Kong Foundation the Vice president of Federation of HK Shandong Community Organisations, the President of The Scout Association of Hong Kong 229th Hong Kong Group, the IMC member of HKUGA Primary School and the banking and finance task force committee member of United Nations ESCAP. He was formerly the Deputy Chairman of the HKU Convocation, the Chairman of the Association of Chartered Certified Accountants Hong Kong, the President of the Hong Kong University Graduates Association, the Executive Director of the Hong Kong Society of Financial Analysts and the President of MSc Investment Management alumni association of HKUST.
Mr Wong obtained a master's degree in management from Saïd Business School of Oxford, a master's degree in investment from HKUST, a master's degree bachelor's degree in electronic engineering from CUHK and a BBA from HKU. Mr Wong is a fellow member of the Association of Chartered Certified Accountants, the Hong Kong Institute of Certified Public Accountants, the Institute of Chartered Accountants in England and Wales, and Hong Kong Securities and Investment Institute. He is also a chartered financial analyst of the Institute of Chartered Financial Analysts.
Karen Ho
Head of Corporate and Community Sustainability, WWF-Hong Kong
Karen Ho is the Head of Corporate and Community Sustainability for WWF-Hong Kong's Climate programme. She works on climate and energy issues in Hong Kong and China, engaging with businesses and industries across the spectrum to initiate, lead and oversee the development of climate programmes. An accomplished senior executive, Karen held senior management positions in several Fortune 500 companies prior to joining WWF.
Karen Ho is the Head of Corporate and Community Sustainability for WWF-Hong Kong. She works with stakeholders across public and private sectors as well as civil society to make Hong Kong a sustainable city, including advocacy on net-zero circular economy and science-based target setting, tackling climate and energy issues, mainstreaming sustainability best practices, foster low-carbon business transformation through Low Carbon Manufacturing Programme (LCMP), Low-carbon Office Operation Programme (LOOP) and Making Zero Impact Fashionable project, and promoting nature-based solutions. An accomplished senior executive, Karen held senior management positions in several Fortune 500 companies prior to joining WWF.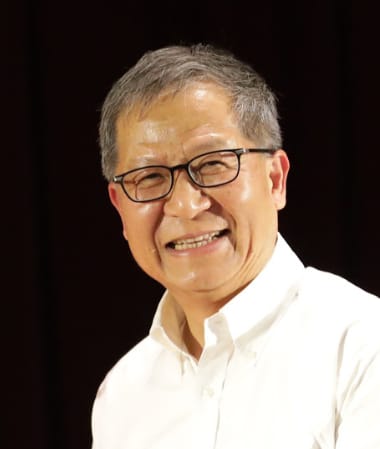 Leung Wing Mo
Former Assistant Director of Hong Kong Observatory
Host of popular science TV programme
Mr Leung currently is the host of the popular science TV programme 'MObservatory', and spokeperson of '350HK' and Hong Kong Meteorological Society. He teaches climate change in various tertiary educational institutes in Hong Kong.
Mr Leung is actively involved in environmental issues in Hong Kong. In particular, he is appointed to various advisory bodies of the government, including the Council for Sustainable Development, and helps formulate the long-term decarbonization strategy in Hong Kong.
While working in the Hong Kong Observatory, he was the first professional meteorologist to host in TV weather programmes. He was a member of the Commission for Climatology, amongst others, of the UN World Meteorological Organization. He was an Assistant Director there when he retired.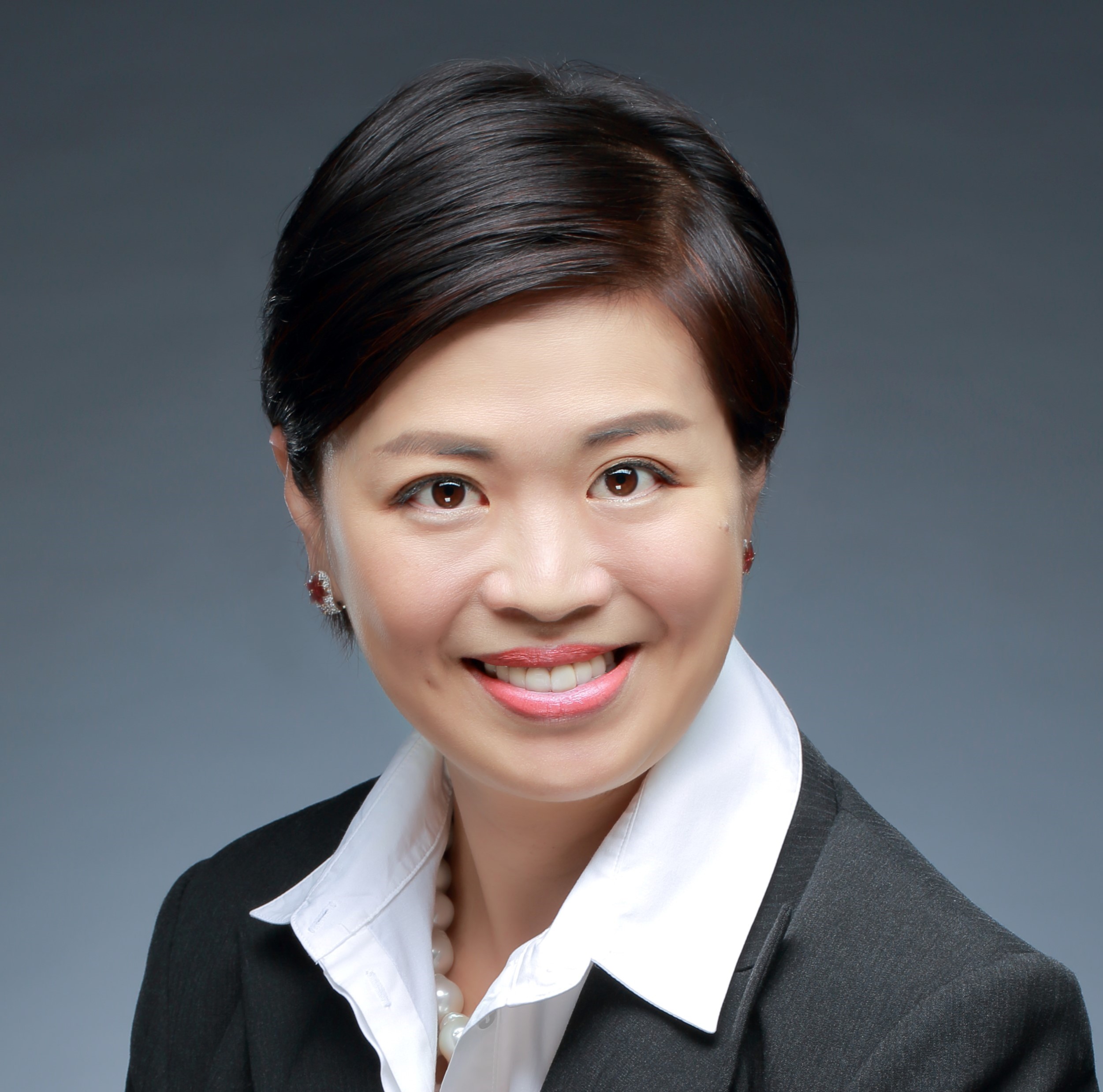 Mary Leung
Head of Advocacy, Asia Pacific, CFA Institute
Mary is the head of advocacy for Asia Pacific at CFA Institute. In this role, she is responsible for developing thought leadership research and policy positions that support the mission of CFA Institute. Her 20-year career spans the corporate finance, wealth management, and fund management spheres, where she garnered a deep understanding of the financial services industry. Mary graduated from Peterhouse, Cambridge, with a degree in engineering. She is a CFA charterholder and speaks English, Putonghua, and Cantonese.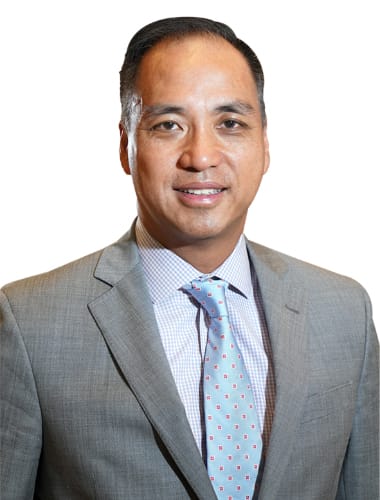 Mike Wong
CEO, The Chamber of Hong Kong Listed Companies
Mike Wong has over 30 years of experience in the financial services field. In his current position at the Chamber of Hong Kong Listed Companies (the Chamber), Mike is responsible for the operation of this listed company-focused organisation, including dealing with regulators and the stock exchange on listing rules and regulations-related matters, providing seminars and professional trainings to directors and executives of listed companies and promoting corporate governance.
Previously, Mike worked at the Stock Exchange of Hong Kong where he held various positions at corporate communications and market development and gained in-depth knowledge about the stock market and financial products. Mike left the Exchange to join an investor relations specialist firm where he helped listed companies develop and implement investor relations programmes. In the years that followed, Mike worked with a number of international public relations firms, continuing to counsel Hong Kong and mainland listed issuers on cross-border investor communications. Immediately prior to joining the Chamber in 2006, Mike was the Hong Kong managing director of a US-based public relations company.
Mike has an MBA degree from the Hong Kong University of Science & Technology and a BA degree from the University of Hong Kong.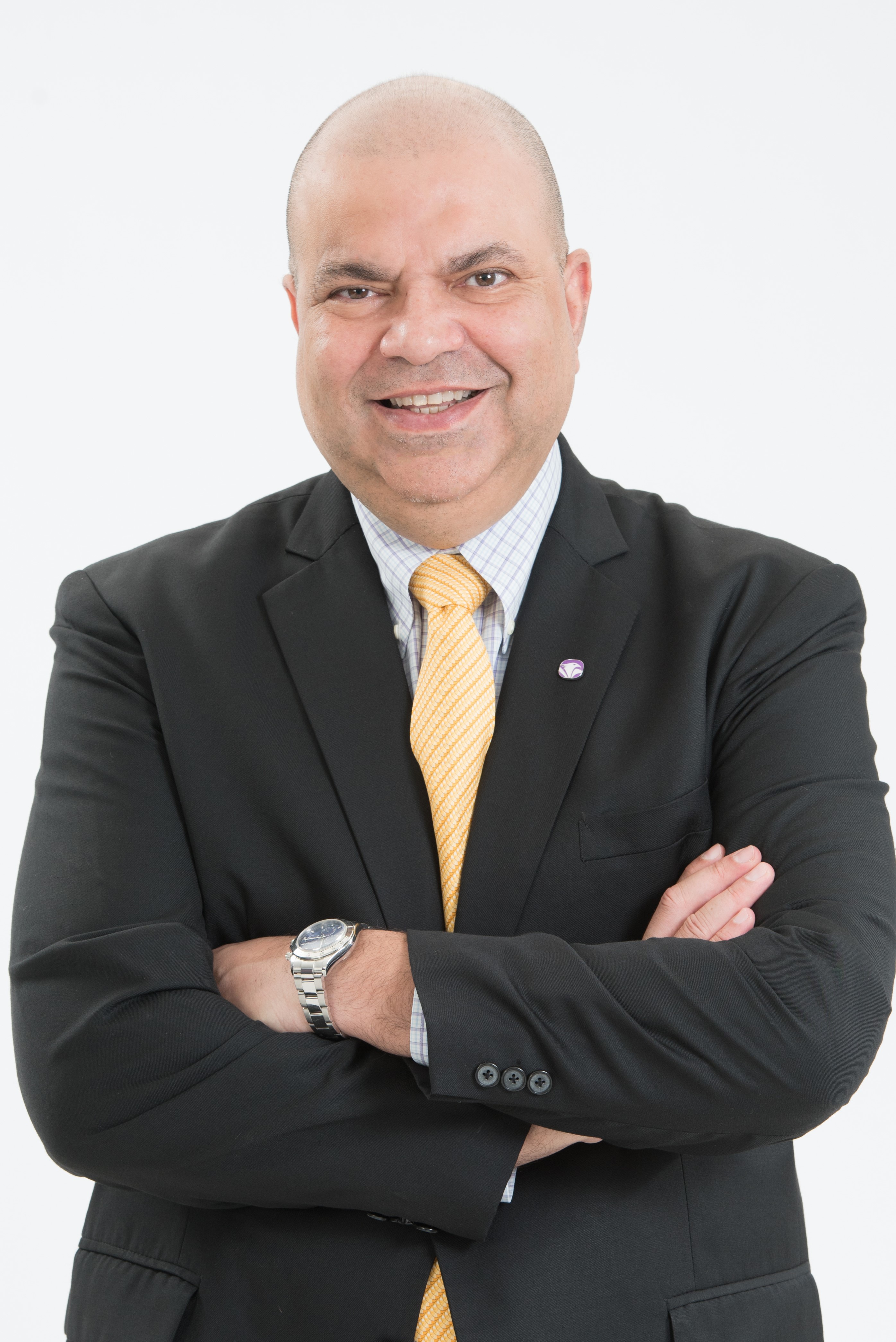 Mohan Datwani FCG HKFCG(PE)
Deputy Chief Executive, The Hong Kong Chartered Governance Institute
Mr Datwani is the Deputy Chief Executive, and a Fellow of The Hong Kong Chartered Governance Institute (HKCGI) (formerly known as The Hong Kong Institute of Chartered Secretaries (HKICS)) and The Chartered Governance Institute (CGI) (formerly known as The Institute of Chartered Secretaries and Administrators (ICSA)), which represents Chartered Secretaries and Chartered Governance Professionals.
At HKCGI, Mr Datwani has day-to-day management responsibilities, and uses his applied business and legal skill sets to promote good governance by setting technical standards and networking with aligned stakeholders, including regulators. He also contributes to international thought leadership projects and researches in collaboration with CGI, where HKCGI originates from, as part of a global governance profession.
Mr Datwani was a Global Partner of a leading US international law firm, in which he had to originate a book, carry out management responsibilities, and transactional, advisory and litigious work with his team in Hong Kong and the US including obtaining a multi-billion judgment in an international fraud. He then joined a client and became General Counsel and senior management of a listed company. He now serves on a number of Government boards to contribute legal, governance and management perspectives as public service, and a Directors of the Year (2018) awardee.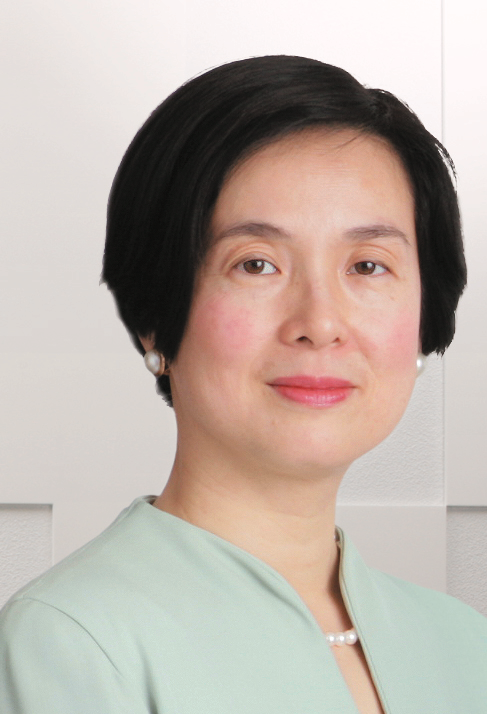 Wendy Wen Yee YUNG
Corporate Governance Advocate and Founder of Practising Governance
Wendy Wen Yee YUNG is an advocate for good corporate governance in Hong Kong. Prior to founding 'Practising Governance' for this cause, Wendy was Executive Director and Company Secretary of Hysan Development and played a key role in developing and implementing its well-recognized corporate governance practices. Over the years, her responsibilities have spanned commercial operations, as well as human resources and corporate communications.
First trained as a solicitor, Wendy also qualified as a certified public accountant and a governance practitioner/ chartered secretary in Hong Kong. She is a council member of the Hong Kong Chartered Governance Institute, and also served as a co-opted council member of the Hong Kong Institute of Certified Public Accountants. She graduated with First Class Honours in Law from Oxford University, United Kingdom.
Over the years, she had served as a member of the Listing Committee of the Stock Exchange of Hong Kong Limited, the Standing Committee on Company Law Reform, the Professional Accountants in Business Committee of the International Federation of Accountants, and the Audit and Risk Committee of the Hong Kong Hospital Authority.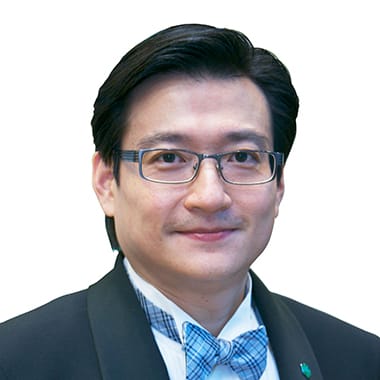 Dr William Yu
Founder and Chief Executive Officer, World Green Organisation
Dr William Yu is the Founder and Chief Executive Officer of World Green Organisation. He is an energy economist and climate professional by training and completed his PhD at the University of Cambridge. He earned an Executive MBA from the Thunderbird Global Management School, US and completed a Sustainable Finance Programme at Cambridge. Dr Yu received a Harvard Business School Scholarship for Executive Education in Nonprofit Management. He had gained valuable regional management experience by working at the US multinationals and a financial banking institution.
Dr Yu is ESBN Task Force Member, The Economic and Social Commission for Asia and the Pacific, the United Nations. He is Vice-Chair of Asia Pacific Business Forum (APBF) of the United Nations ESBN 2022. In Hong Kong, Dr Yu serves in the Sustainable Development Council under the Environment Bureau, HKSAR. He belongs to Green Tech Fund Assessment Committee, EPD and Appeal Board Panel, Town Planning Board, HKSAR. Dr Yu serves as Deputy Chairman of the Judging Panel of Smart Living Award, The Hong Kong ICT Awards. He is Project Leader of ESG Accelerator Program for Tech Start-ups in collaboration with Cyberport Hong Kong.
Dr Yu is currently Director of Studies of University of Wales Trinity Saint David, supervising doctoral research on ESG disclosure quality of listed companies. He is Advisor on Certified ESG Planner (CEP) qualification. Dr Yu is BEAM Pro and the Faculty of The Hong Kong Green Building Council and member of CA Expert Panel at BEAM Society. He has been the Adjunct Professor of several universities. Dr Yu serves as Vice-chairman, Hong Kong Institute of Social Impact Analyst (HKISIA).
Dr Yu is currently member of Real Estate Working Group, Hong Kong Green Finance Association and Project Leader of Asian Corporate Coalition for Climate Change Resilience (A4CR) for corporate transition to Task Force on Climate-Related Financial Disclosures (TCFD). Dr Yu is Expert Member, Investment Committee of two Limited Partnership Funds. He is appointed as an Independent Non-Executive Director of a publicly listed company.