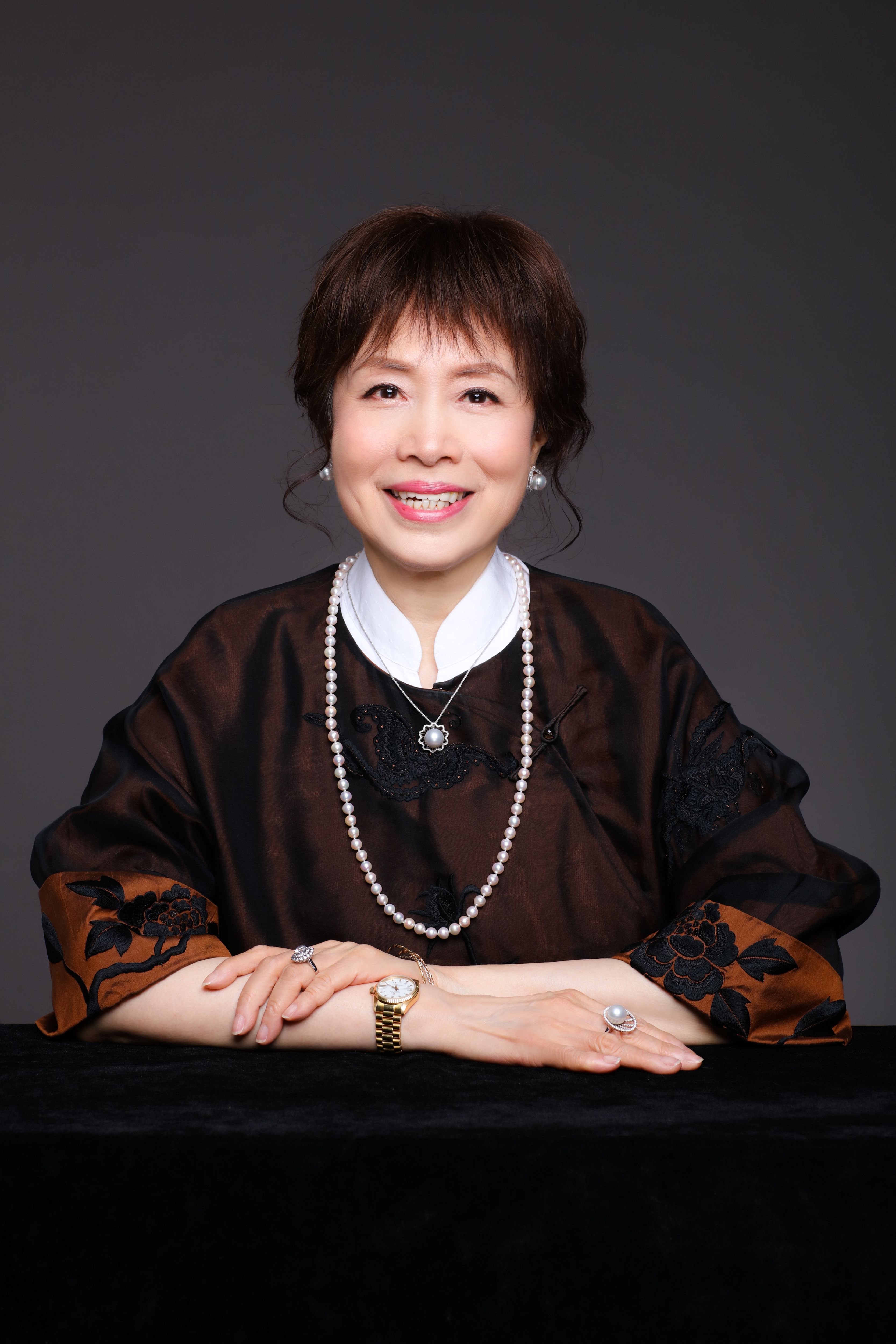 Dr Carlye Tsui BBS MBE JP
Chief Executive Officer, The Hong Kong Institute of Directors
Dr Carlye Tsui is Chief Executive Officer of The Hong Kong Institute of Directors, Hong Kong's premier body representing directors in the promotion of director professionalism and corporate governance. She is well experienced as an independent non-executive director of listed and regulated companies.
Dr Tsui graduated from the University of Hong Kong with a BA degree in Economics and Middlesex University, UK, with a Doctorate in Professional Studies (Corporate Governance), the latter as awardee of the most outstanding professional doctorate of the year. She is a Fellow of professional bodies including The Hong Kong Institute of Directors, Hong Kong Management Association, Hong Kong Institution of Engineers and British Computer Society.
Dr Tsui's public-service roles include, inter alia, Justice of the Peace, Executive Committee Member of the Global Network of Director Institutes, Steering Committee Member of the Asian Financial Forum, Past Urban Councillor, Past Wan Chai District Councillor, Former Member of Communications Authority, Founding Chairman of Hong Kong Chinese Orchestra and Founding Chairman of the British Computer Society Hong Kong Section.
For her public service, Dr Tsui has been awarded Bronze Bauhinia Star of Hong Kong SAR, Member of the Most Excellent Order of the British Empire, Ten Outstanding Young Persons Award in Hong Kong and IT Achiever of the Year.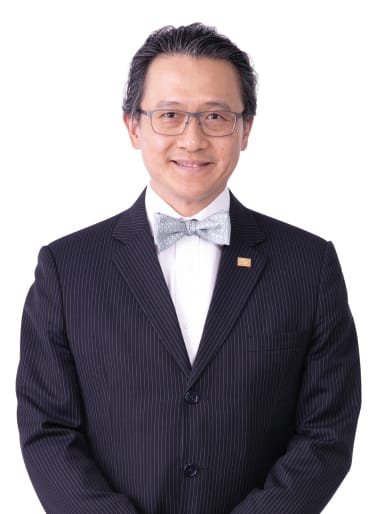 Christopher Lee
Board Member of Hong Kong Securities and Investment Institute
Partner of FAA Investments
Mr Christopher Lee is a partner at FAA Investments, a private investment group focusing on real estate, early stage companies and in-depth research on hedge funds and private equity managers. With home bases in San Francisco and Hong Kong, Christopher and his partners allocate capital globally. He is fluent in English and Chinese.
Additionally, Christopher is a board director with expertise in financial markets, risk management, governance and leadership development. Currently, he serves as an Independent Board Member with Matthews Asia Funds, the largest US Investment Company ('40 Act) with a dedicated focus on Asia Pacific markets and The Asian Masters Fund Limited, an investment company listed in Sydney, Australia.
Previously, Christopher was an investment banker for 18 years, acting as Managing Director and divisional & regional heads at Deutsche Bank AG, UBS Investment Bank AG and Bank of America Merrill Lynch. He worked in global capital markets, managed derivative product development and provided equity sales & trading functions to institutional investors.
He is an advocate of sustainable enterprises and environmentally conscious projects, serving on various boards with a passion for promoting education, conservation, energy efficiency and sustainability. Christopher also serves on the boards of UC Berkeley-Haas Dean's Advisory Circle, African Wildlife Foundation, Hong Kong Securities and Investment Institute and Salzburg Global Seminar.
Academically, Christopher is an associate professor of science practice at HKUST and teaches financial mathematics and risk management courses. He completed the AMP at Harvard University and holds a BS in Mechanical Engineering and an MBA from the University of California, Berkeley.
Karen Ho
Head of Corporate and Community Sustainability, WWF-Hong Kong
Karen Ho is the Head of Corporate and Community Sustainability for WWF-Hong Kong's Climate programme. She works on climate and energy issues in Hong Kong and China, engaging with businesses and industries across the spectrum to initiate, lead and oversee the development of climate programmes. An accomplished senior executive, Karen held senior management positions in several Fortune 500 companies prior to joining WWF.
Karen Ho is the Head of Corporate and Community Sustainability for WWF-Hong Kong. She works with stakeholders across public and private sectors as well as civil society to make Hong Kong a sustainable city, including advocacy on net-zero circular economy and science-based target setting, tackling climate and energy issues, mainstreaming sustainability best practices, foster low-carbon business transformation through Low Carbon Manufacturing Programme (LCMP), Low-carbon Office Operation Programme (LOOP) and Making Zero Impact Fashionable project, and promoting nature-based solutions. An accomplished senior executive, Karen held senior management positions in several Fortune 500 companies prior to joining WWF.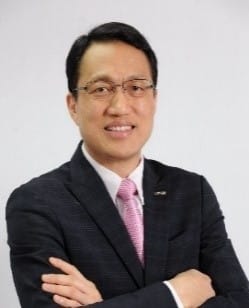 Dr Lawrence Wong
Managing Partner, Big Data Elite Asia Ltd
Deputy President, Hong Kong Independent Non-Executive Directors Association
Dr Lawrence Wong is an expert in New Economy, fellow CPA and Data Scientist, with over 30 years of experience in global consulting firms (Accenture and KPMG) and comprehensive large listed companies (PCCW and Hutchison). Currently, he focuses to provide advisory and training services to Board of Directors of listed companies on Independent Directorship, Big Data, Digital Transformation and Fintech.
Dr Wong is a Certified Drucker Educator (CDE) of Peter Drucker Academy and Deputy President & Chairman of the New Economy Committee of the Hong Kong independent Non-Executive Directors Association (HKiNEDA). He is also a Think Tank member and executive committee member of the Dashun Foundation, focusing on the Greater Bay Area and the "Belt & Road Initiative" policy research and business development.
Dr Wong graduated from the Chinese University of Hong Kong (CUHK) with a major in statistics and computer science. He also held a doctorate degree in business administration and two master's degrees (business Administration and e-commerce) from the City University of Hong Kong (CityU).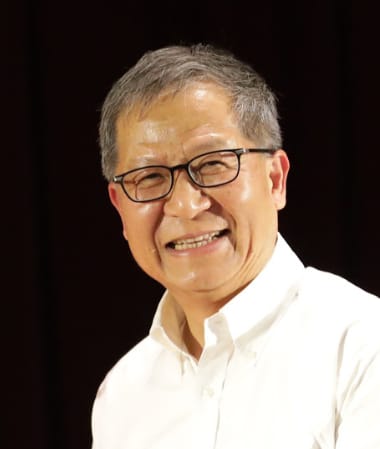 Leung Wing Mo
Former Assistant Director of Hong Kong Observatory
Host of popular science TV programme
Mr Leung currently is the host of the popular science TV programme 'MObservatory', and spokeperson of '350HK' and Hong Kong Meteorological Society. He teaches climate change in various tertiary educational institutes in Hong Kong.
Mr Leung is actively involved in environmental issues in Hong Kong. In particular, he is appointed to various advisory bodies of the government, including the Council for Sustainable Development, and helps formulate the long-term decarbonization strategy in Hong Kong.
While working in the Hong Kong Observatory, he was the first professional meteorologist to host in TV weather programmes. He was a member of the Commission for Climatology, amongst others, of the UN World Meteorological Organization. He was an Assistant Director there when he retired.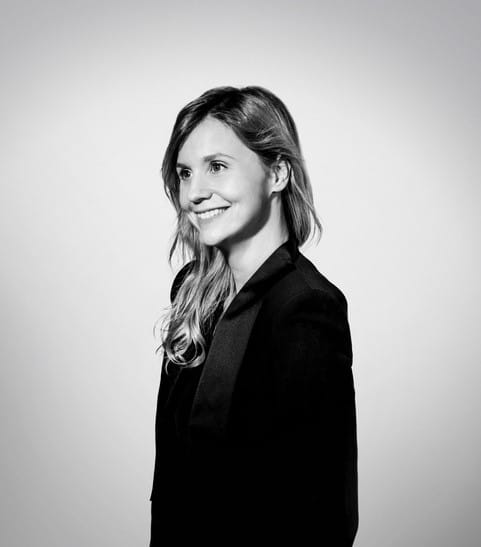 Louisa Noble
Sustainability Director, Greater China, Sedgwick Richardson
As a trusted C-suite level sustainability and brand advisor, Louisa is respected for driving brand value through turning risks into opportunities and delivering purpose- led strategies and communications.
Louisa's work engages stakeholders and translates insights into strategy and integrated sustainability programmes for Global Fortune 500s, Blue Chips and start-ups. Her proficiency and passion lie in harnessing the power of business and brand stories to educate, empower and impassion audiences to engage in a regenerative future; one with cascading benefits to the wellbeing of the planet and its people. When she isn't working to incorporate purpose and impact into organisations, you'll find Louisa involved in supporting The Mekong Club, a movement using business to fight the business of modern-day slavery.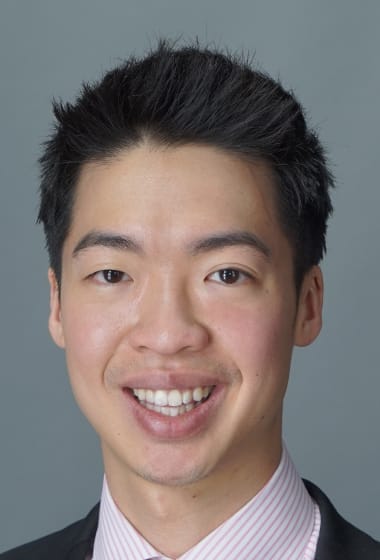 Mervyn Tang
Senior Director and Global Head of ESG Research, Sustainable Finance, Fitch Ratings
Mervyn Tang is a Senior Director and Global Head of ESG Research in Fitch Ratings' Sustainable Finance division, based in Hong Kong. Mervyn oversees a global research team of 5 which primarily focus on thematic and cross sector ESG research.
Mervyn re-joined Fitch Ratings in March 2019 from MSCI Inc., where he was Head of Fixed Income in their ESG Research department, based in Hong Kong. Mervyn has worked with fixed income investors globally supporting them on integrating ESG into their investment process. Prior to joining MSCI in 2017, Mervyn was a Director in Fitch's Sovereign Group, with the Asia- Pacific team. Mervyn has also worked as an international economist at the Bank of England in London, a diplomat at the British Embassy in Washington DC, and an equities analyst at Citigroup.
Mervyn earned an MSc in Economics with distinction from Birkbeck College, University of London, and a BA in Economics and Management from Oxford University. He is a CFA Charterholder.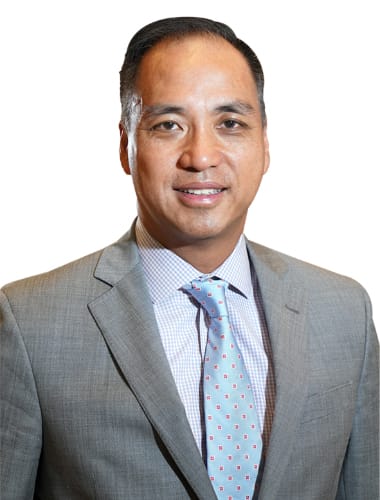 Mike Wong
CEO, The Chamber of Hong Kong Listed Companies
Mike Wong has over 30 years of experience in the financial services field. In his current position at the Chamber of Hong Kong Listed Companies (the Chamber), Mike is responsible for the operation of this listed company-focused organisation, including dealing with regulators and the stock exchange on listing rules and regulations-related matters, providing seminars and professional trainings to directors and executives of listed companies and promoting corporate governance.
Previously, Mike worked at the Stock Exchange of Hong Kong where he held various positions at corporate communications and market development and gained in-depth knowledge about the stock market and financial products. Mike left the Exchange to join an investor relations specialist firm where he helped listed companies develop and implement investor relations programmes. In the years that followed, Mike worked with a number of international public relations firms, continuing to counsel Hong Kong and mainland listed issuers on cross-border investor communications. Immediately prior to joining the Chamber in 2006, Mike was the Hong Kong managing director of a US-based public relations company.
Mike has an MBA degree from the Hong Kong University of Science & Technology and a BA degree from the University of Hong Kong.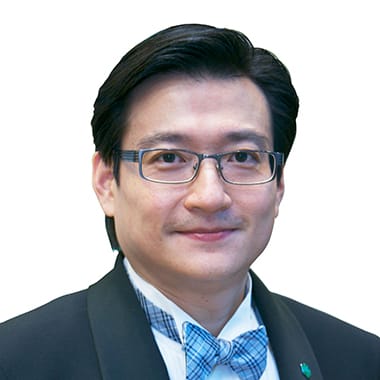 Dr William Yu
Founder and Chief Executive Officer, World Green Organisation
Dr William Yu is the Founder and Chief Executive Officer of World Green Organisation. He is an energy economist and climate professional by training and completed his PhD at the University of Cambridge. He earned an Executive MBA from the Thunderbird Global Management School, US and completed a Sustainable Finance Programme at Cambridge. Dr Yu received a Harvard Business School Scholarship for Executive Education in Nonprofit Management. He had gained valuable regional management experience by working at the US multinationals and a financial banking institution.
Dr Yu is ESBN Task Force Member, The Economic and Social Commission for Asia and the Pacific, the United Nations. He is Vice-Chair of Asia Pacific Business Forum (APBF) of the United Nations ESBN 2022. In Hong Kong, Dr Yu serves in the Sustainable Development Council under the Environment Bureau, HKSAR. He belongs to Green Tech Fund Assessment Committee, EPD and Appeal Board Panel, Town Planning Board, HKSAR. Dr Yu serves as Deputy Chairman of the Judging Panel of Smart Living Award, The Hong Kong ICT Awards. He is Project Leader of ESG Accelerator Program for Tech Start-ups in collaboration with Cyberport Hong Kong.
Dr Yu is currently Director of Studies of University of Wales Trinity Saint David, supervising doctoral research on ESG disclosure quality of listed companies. He is Advisor on Certified ESG Planner (CEP) qualification. Dr Yu is BEAM Pro and the Faculty of The Hong Kong Green Building Council and member of CA Expert Panel at BEAM Society. He has been the Adjunct Professor of several universities. Dr Yu serves as Vice-chairman, Hong Kong Institute of Social Impact Analyst (HKISIA).
Dr Yu is currently member of Real Estate Working Group, Hong Kong Green Finance Association and Project Leader of Asian Corporate Coalition for Climate Change Resilience (A4CR) for corporate transition to Task Force on Climate-Related Financial Disclosures (TCFD). Dr Yu is Expert Member, Investment Committee of two Limited Partnership Funds. He is appointed as an Independent Non-Executive Director of a publicly listed company.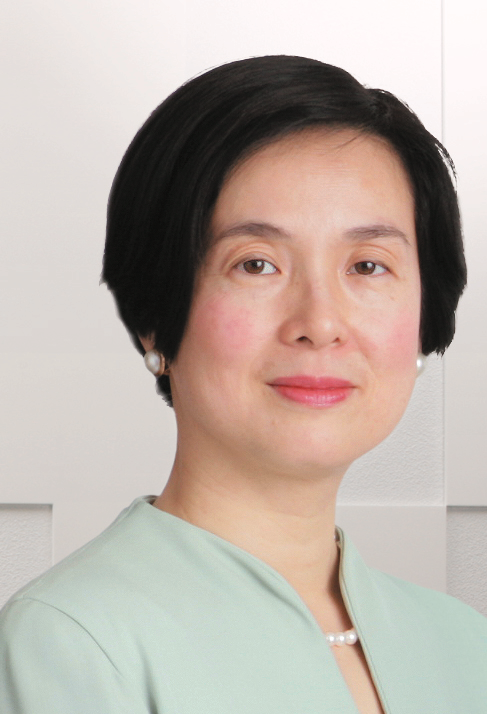 Wendy Wen Yee YUNG
Corporate Governance Advocate and Founder of Practising Governance
Wendy Wen Yee YUNG is an advocate for good corporate governance in Hong Kong. Prior to founding 'Practising Governance' for this cause, Wendy was Executive Director and Company Secretary of Hysan Development and played a key role in developing and implementing its well-recognized corporate governance practices. Over the years, her responsibilities have spanned commercial operations, as well as human resources and corporate communications.
First trained as a solicitor, Wendy also qualified as a certified public accountant and a governance practitioner/ chartered secretary in Hong Kong. She is a council member of the Hong Kong Chartered Governance Institute, and also served as a co-opted council member of the Hong Kong Institute of Certified Public Accountants. She graduated with First Class Honours in Law from Oxford University, United Kingdom.
Over the years, she had served as a member of the Listing Committee of the Stock Exchange of Hong Kong Limited, the Standing Committee on Company Law Reform, the Professional Accountants in Business Committee of the International Federation of Accountants, and the Audit and Risk Committee of the Hong Kong Hospital Authority.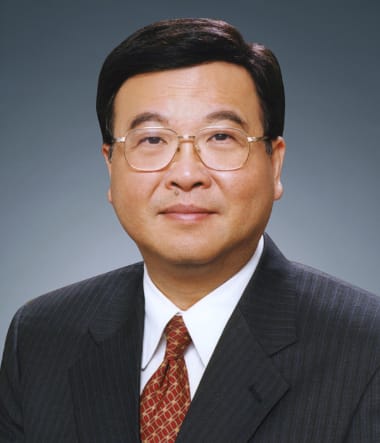 Professor Yuk-Shan Wong
BA, MSc, PhD, FRSB, FHKIS, SBS, BBS, JP
The President of the Open University of Hong Kong
Professor Yuk-Shan Wong is currently the President of the Open University of Hong Kong. Brought up and educated in Hong Kong, Professor Wong later obtained his PhD in Plant Biochemistry on Dean's Honor List from McGill University of Canada in 1979. He was admitted as Fellow of Royal Society of Biology in the United Kingdom in 2006 and Fellow of Hong Kong Institution of Science in 2009.
Prior to joining the Open University of Hong Kong, Professor Wong has been involved in various teaching, research and administrative work at a number of universities. Professor Wong's research interests lie mainly in the areas of environmental biotechnology, plant biochemistry and mangrove conservation/utilization. He has pioneered a long-term collaborative research program on mangrove ecosystems in Hong Kong, which was participated by some 20 leading scientists from the provinces of Guangdong and Fujian. Professor Wong was the Founding Director of the Futian-CityU Mangrove Research and Development Center in Shenzhen in 2003.
Professor Wong is currently a Hong Kong Deputy for the National People's Congress of China, the Chairman of the Standing Committee on Judicial Salaries and Conditions of Service, the Chairman of Steering Committee of Pilot Green Transport Fund and Member of Civil Service Training Advisory Board. He also serves as a member of the Hong Kong Basic Law Committee under the Standing Committee of the National People's Congress since 2008. Professor Wong also currently serves as the Chairman of the Society of Hong Kong Scholars and the Chairman of the Academic Committee of the Hong Kong Scholars Program.
He was appointed Justice of the Peace (JP) and was awarded the Bronze Bauhinia Star (BBS) and Silver Bauhinia Star (SBS) in 2001, 2004 and 2018 respectively.