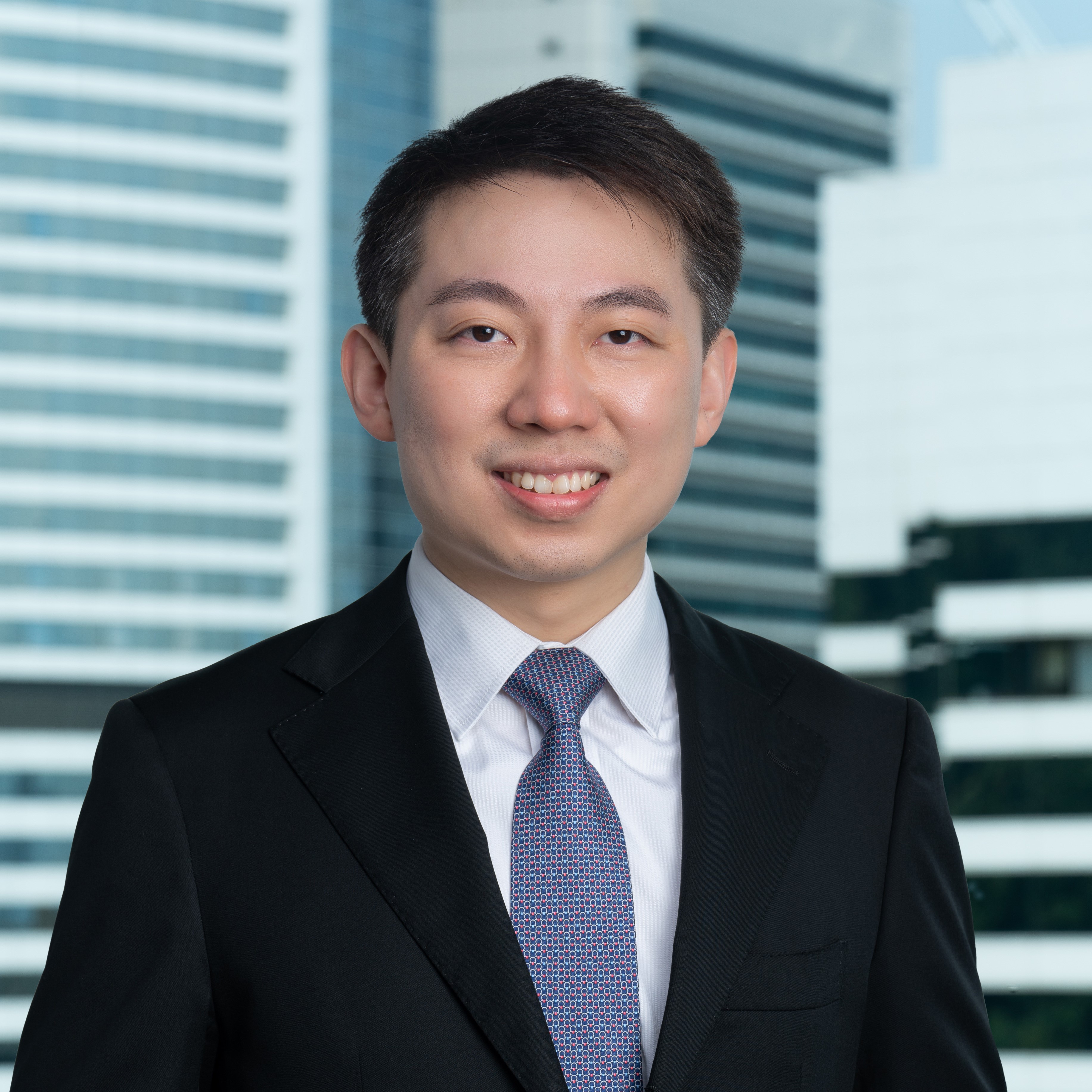 Anthony Cheung
Supervisory Board Member, World Benchmarking Alliance
Anthony Cheung specializes in Green & Sustainable Investment, ESG Investing and Climate Governance in Asia. Anthony is the Managing Director, Head of ESG at Polymer Capital Management and he has served various asset management roles in London, Singapore and Hong Kong including Gartmore, Pictet and BNP Paribas. Anthony is a Visiting Fellow of Sustainability and Capital Markets at University of Hamburg. He was the first in Asia who attained the Certified ESG Analyst (CESGA®) designation and was awarded Regional ESG Leader Award by Insights and Mandate (I&M) in 2019.
Anthony actively advocates sustainability governance best practice. He currently serves as Supervisory Board member of the World Benchmarking Alliance (WBA), and Steering Committee member of the World Economic Forum Climate Governance Initiative (CGI) Hong Kong. With his deep ESG expertise, coupled with his experience serving in various industry positions and board directorships, Anthony works closely with financial industry and asset owners to promote ESG best practices and initiatives in Asia.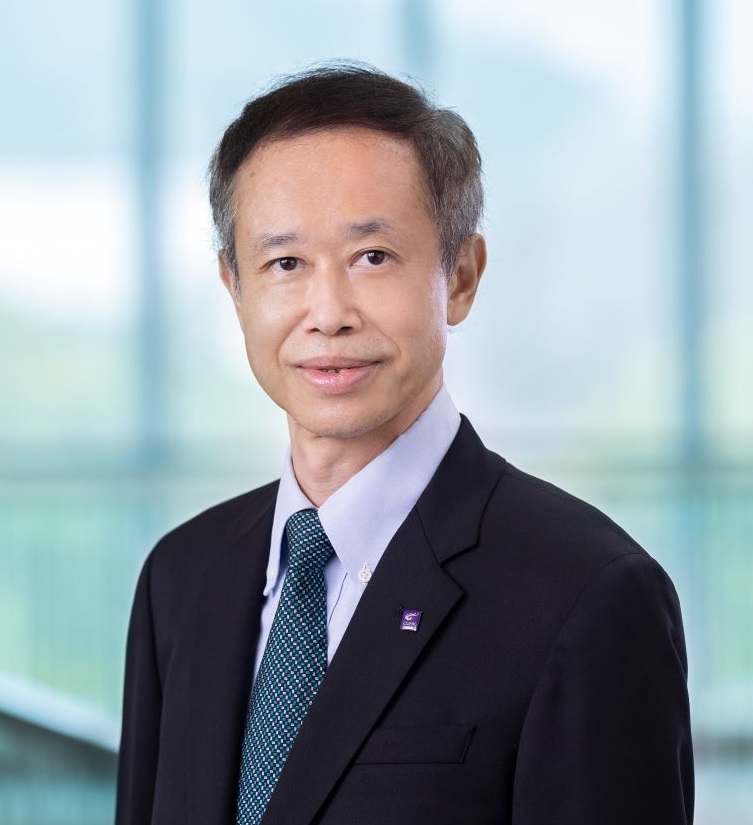 Professor Carlos Lo Wing-hung
Head of Department of Government and Public Administration and Director of the Centre for Business Sustainability, The Chinese University of Hong Kong
Professor Lo is currently the Head of Department of Government and Public Administration and the Director of the Centre for Business Sustainability, The Chinese University of Hong Kong. He is dedicated to promoting CSR as a progressive business model that permits corporations and SMEs to achieve business sustainability through the launch and compilation of the Business Sustainability Indices covering SMEs in HK and the listed companies in Hong Kong, Greater Bay Area and Greater China.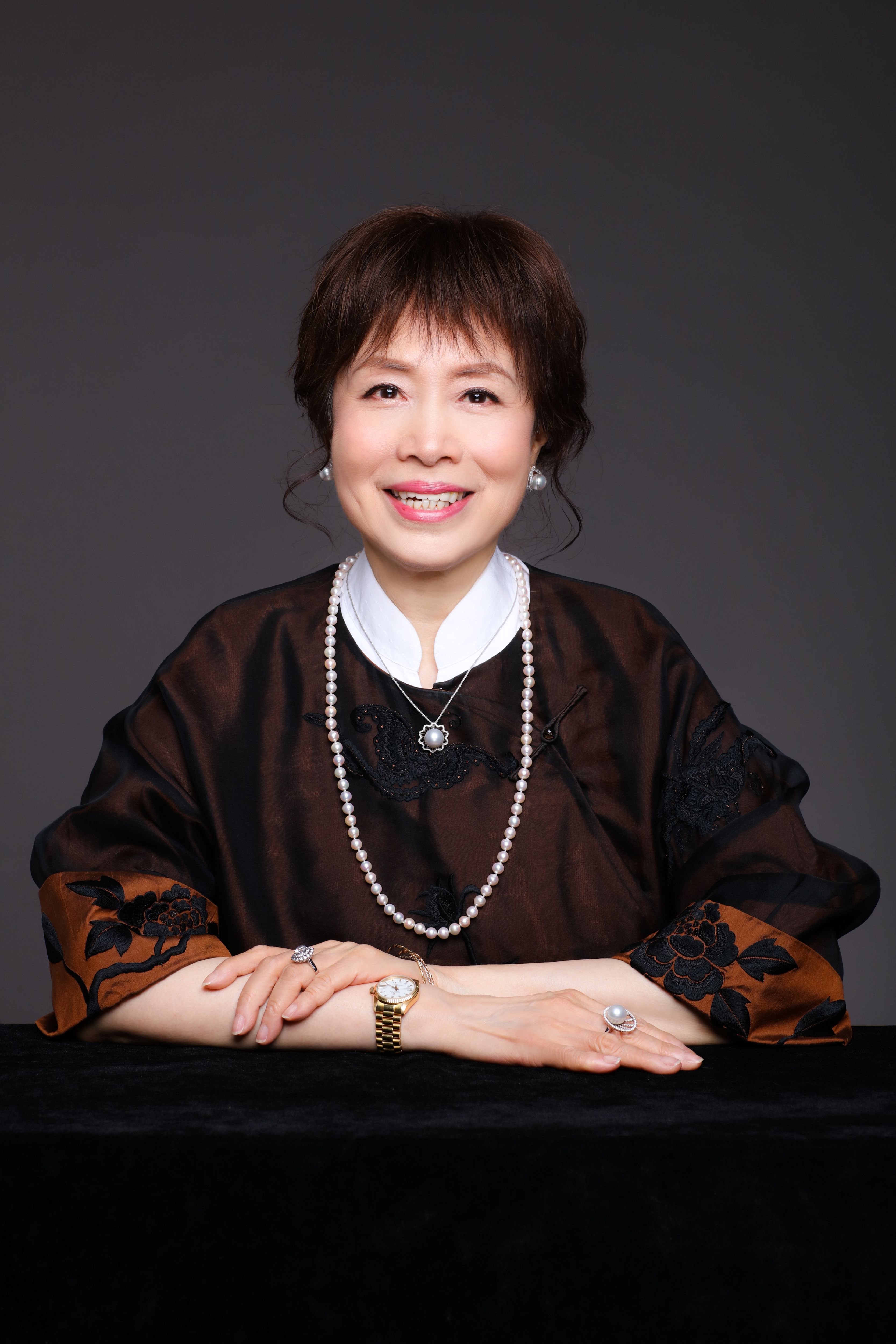 Dr Carlye Tsui SBS MBE JP
Chief Executive Officer, The Hong Kong Institute of Directors
Dr Carlye Tsui is Chief Executive Officer of The Hong Kong Institute of Directors, Hong Kong's premier body representing directors in the promotion of director professionalism and corporate governance. She is well experienced as an independent non-executive director of listed and regulated companies.
Dr Tsui graduated from the University of Hong Kong with a BA degree in Economics and Middlesex University, UK, with a Doctorate in Professional Studies (Corporate Governance), the latter as awardee of the most outstanding professional doctorate of the year. She is a Fellow of professional bodies including The Hong Kong Institute of Directors, Hong Kong Management Association, Hong Kong Institution of Engineers and British Computer Society.
Dr Tsui's public-service roles include, inter alia, Justice of the Peace, Executive Committee Member of the Global Network of Director Institutes, Steering Committee Member of the Asian Financial Forum, Past Urban Councillor, Past Wan Chai District Councillor, Former Member of Communications Authority, Founding Chairman of Hong Kong Chinese Orchestra and Founding Chairman of the British Computer Society Hong Kong Section.
For her public service, Dr Tsui has been awarded Silver Bauhinia Star of Hong Kong SAR, Member of the Most Excellent Order of the British Empire, Ten Outstanding Young Persons Award in Hong Kong and IT Achiever of the Year.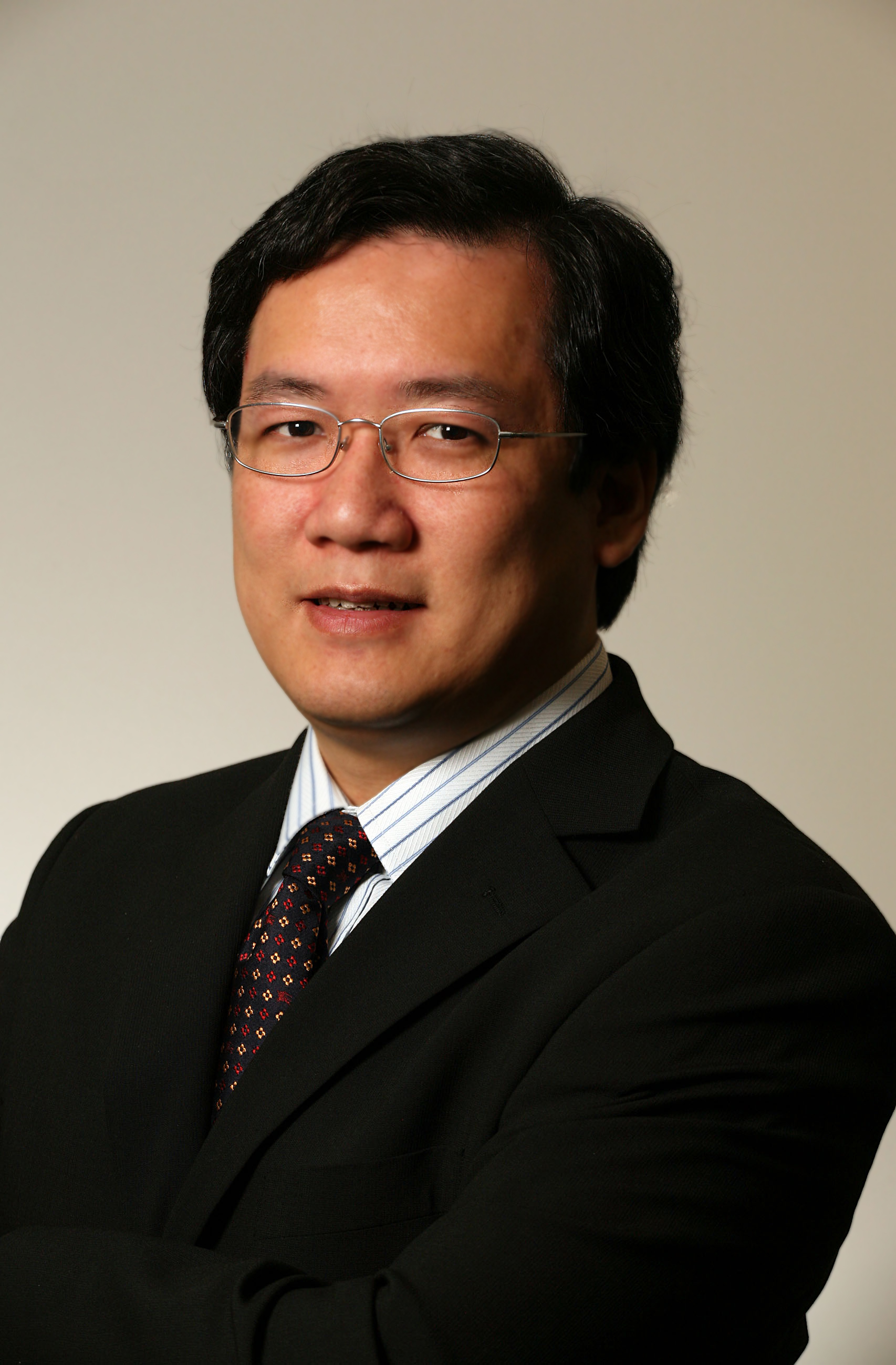 Ernest Wong
President and Group Chief Financial Officer, KVB Holdings Limited
Past Chairman, ACCA HK & Global Council Member, ACCA
Mr Ernest Wong is the president and group chief financial officer of KVB Holdings Limited, past chairman of ACCA HK and global council member of ACCA. He has over 30 years of experience in private equity, corporate finance, IPO and general management. He has been the executive director, CFO, company secretary, non-executive director, independent non-executive director and audit committee chairman of several listed companies in Hong Kong and London stock exchange.
Currently, Mr Wong is the global council member of the Association of Chartered Certified Accountants, the Court member of the University of Hong Kong, the SME Committee Member of the Trade and Industry Department of HKSAR, the advisor of Our Hong Kong Foundation the Vice president of Federation of HK Shandong Community Organisations, the President of The Scout Association of Hong Kong 229th Hong Kong Group, and the banking and finance task force committee member of United Nations ESCAP. He was formerly the Deputy Chairman of the HKU Convocation, the Chairman of the Association of Chartered Certified Accountants Hong Kong, the President of the Hong Kong University Graduates Association, the Executive Director of the Hong Kong Society of Financial Analysts and the President of MSc Investment Management alumni association of HKUST.
Mr Wong obtained a master's degree in management from Saïd Business School of Oxford, a master's degree in investment from HKUST, a master's degree bachelor's degree in electronic engineering from CUHK and a BBA from HKU. Mr Wong is a fellow member of the Association of Chartered Certified Accountants, the Hong Kong Institute of Certified Public Accountants, the Institute of Chartered Accountants in England and Wales, and Hong Kong Securities and Investment Institute. He is also a chartered financial analyst of the Institute of Chartered Financial Analysts.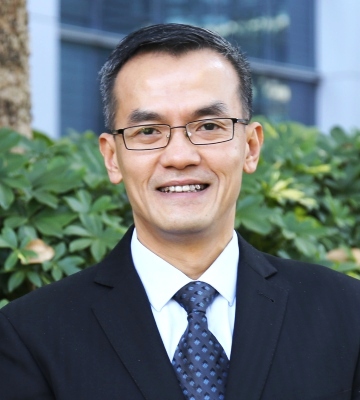 Hugh Chow
Executive Director, The ESG Consortium
Mr Hugh Chow has 30 years of global executive experience in innovation and technology, investment, governance, sustainability, R&D and engineering management.
Currently the Executive Director at The ESG Consortium and a Partner at Radiant Tech Ventures, Mr Chow is also a Special Advisor of Kumshing Group, Chairman of MICAS Group,
Chairman of The Apple Tree Preschool and Learning Centres, Chairman of Hong Kong Technologies Advancement Group and a Director at the Association of Chinese Canadian Entrepreneurs. He also serves on the Management Committee of the HKD$1B Smart Traffic Fund, the Traffic Advisory Committee, the Road Safety Research Council, and the Enterprise Support Scheme Assessment Panel for the Hong Kong Government, and on the Our Hong Kong Foundation as Advisor as well as the Jarvis Consulting Group as Advisory Board Chair.
In 2018, Mr Chow was recruited globally by the Hong Kong Government and appointed CEO of Hong Kong Applied Science and Technology Research Institute (ASTRI), a world leading government funded applied research institute with 600 full-time researchers.
Guest of Honour at the 88th Congregation for the Faculty of Engineering of the Chinese University of Hong Kong in 2020. Mr Chow also serves on multiple Advisory Committees at University of Hong Kong and the Chinese University of Hong Kong.
Mr Chow has 12 international patents as an inventor and engineering executive at ATI Technologies Inc from 1993 to 2000. He subsequently co-founded ViXS Systems Inc. in 2001 and took it public on the Toronto Stock Exchange in 2013, having culminated over 500 international patents, 8 R&D centres worldwide, and over $500M of life-time revenue. Mr Chow also win 8 consecutive Deloitte Fast 50, ACCE International Business Award 2007, and Hong Kong Canada Business Achievement 2014. In 2016, Mr Chow co-founded Pool Global Partners and launched 2 cross-border venture funds on deep-tech, sustainability and ESG.
Holder of a Bachelor of Science degree in Electrical Engineering from the University of Hong Kong, a Master of Science degree in Electrical Engineering from the University of Colorado summa cum laude, and a Type 9 (Asset Management) License by the Hong Kong Securities and Future Commission, Mr Chow is also a Transport Canada licensed pilot, a marathoner and an Ironman triathlete.
Karen Ho
Head of Corporate and Community Sustainability, WWF-Hong Kong
Karen is the Head of Corporate and Community Sustainability for WWF-Hong Kong. She works with stakeholders across public and private sectors as well as civil society to make Hong Kong a sustainable city; explores collaboration opportunities to support community-based environmental protection projects and sustainable development goals (SDGs); promotes best practices of science-based target initiative (SBTi), measurement, reporting and verification (MRV), environmental, social and governance (ESG) disclosure, low-carbon transformation, nature-based solutions (NbS) and net-zero circular economy. Under her leadership, the Low Carbon Manufacturing Programme (LCMP) and LOOP PLUS have helped hundreds of companies establish their baseline, take actions and improve climate /ESG performance. An accomplished senior executive, Karen held senior management positions in several Fortune 500 companies prior to joining WWF.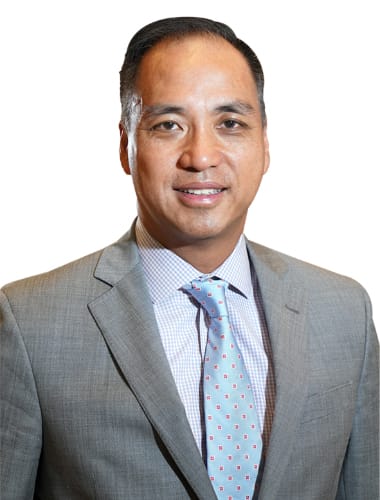 Mike Wong
CEO, The Chamber of Hong Kong Listed Companies
Mike Wong has over 30 years of experience in the financial services field. In his current position at the Chamber of Hong Kong Listed Companies (the Chamber), Mike is responsible for the operation of this listed company-focused organisation, including dealing with regulators and the stock exchange on listing rules and regulations-related matters, providing seminars and professional trainings to directors and executives of listed companies and promoting corporate governance.
Previously, Mike worked at the Stock Exchange of Hong Kong where he held various positions at corporate communications and market development and gained in-depth knowledge about the stock market and financial products. Mike left the Exchange to join an investor relations specialist firm where he helped listed companies develop and implement investor relations programmes. In the years that followed, Mike worked with a number of international public relations firms, continuing to counsel Hong Kong and mainland listed issuers on cross-border investor communications. Immediately prior to joining the Chamber in 2006, Mike was the Hong Kong managing director of a US-based public relations company.
Mike has an MBA degree from the Hong Kong University of Science Technology and a BA degree from the University of Hong Kong.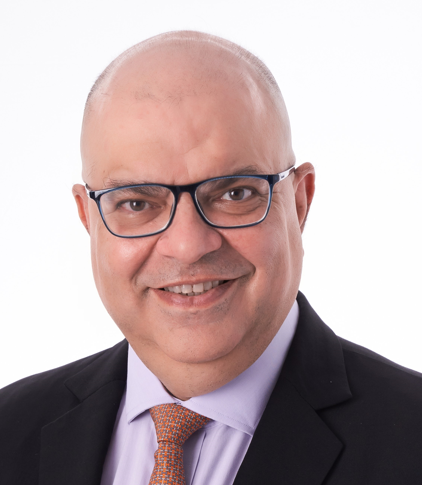 Mohan Datwani FCG HKFCG(PE)
Deputy Chief Executive, The Hong Kong Chartered Governance Institute
Mr Mohan Datwani FCG HKFCG(PE) Solicitor, is a Deputy Chief Executive of The Hong Kong Chartered Governance Institute
Mr Datwani was an owner of a renowned US international law firm, where he was responsible for initiating a book, carrying out management duties, and engaging in transactional, advisory, and litigation work in Hong Kong and the US with his team. His work included investigating into, unraveling, and obtaining a multibillion-dollar judgment in an international fraud case among other market transactions involving non-performing loan portfolio sales and major infrastructure and real estate development projects.
Mr Datwani joined a client as general counsel and senior management of a publicly traded firm. He managed multi-national operations, including governance and cultural challenges. He then made the decision to promote good governance based on his practical experiences, business acumen, and legal knowledge. He is currently the Deputy Chief Executive of The Hong Kong Chartered Governance Institute (HKCGI) to represent Chartered Secretaries and Chartered Governance Professionals in Hong Kong and China.
In addition to his day-to-day managerial duties at HKCGI, Mr Datwani, a thought leader, develops practical advice and conducts research to advance good governance. Additionally, as a member of the global governance profession, he collaborates with CGI, where HKCGI originates, on research projects and makes contributions to global thought leadership initiatives.
In order to offer viewpoints on law, governance, and management in the public sector, Mr Datwani also served on a number of government boards. He was honoured as a Director of the Year (2018) by the Hong Kong Institute of Directors for his efforts with the Equal Opportunities Commission.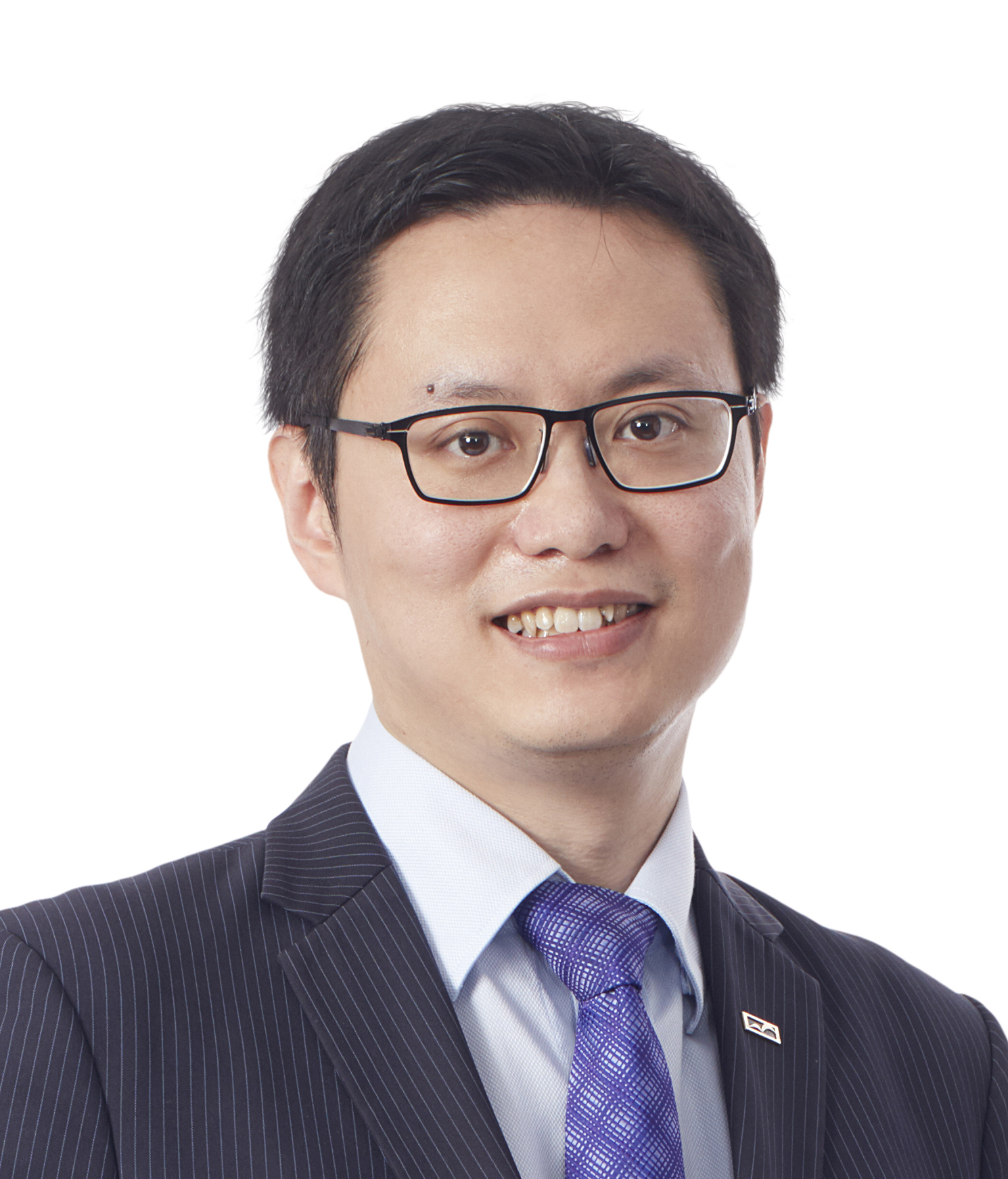 Dr Patrick Lau
Deputy Executive Director, Hong Kong Trade Development Council
Dr Patrick Lau has been Deputy Executive Director of the Hong Kong Trade Development Council (HKTDC) since 2019. In this role, he creates opportunities and facilitates deals for Hong Kong enterprises. Dr Lau oversees the following portfolio: the promotion of Hong Kong's service sectors, merchandise trade and innovation, as well as the Council's external relations, corporate communications and marketing functions and network of 50 offices worldwide.
In addition to driving various international promotions and trade missions as well as 15 of HKTDC's anchor conferences and service fairs annually, Dr Lau spearheads new initiatives such as the GoGBA one-stop platform, tripartite deal-making, Transformation Sandbox (T- box) for SMEs and numerous strategic partnerships.
Dr Lau is recognised as a seasoned banker, investor and dealmaker in the region. Dr Lau has worked in Hong Kong since 2001, firstly as a lawyer at international law firms Baker McKenzie and Skadden Arps, then as an investment banker at UBS and China Construction Bank (CCB) International, where he held progressively senior posts until becoming Managing Director, Head of Mergers & Acquisitions and Assistant Head of Investment Bank. Between 2015 and 2018, Dr Lau was the CEO of a digital infrastructure company, Director of Investments at sovereign wealth fund Khazanah Nasional, and Board Director and Investment Committee Member at medtech and life science private equity fund Xeraya Capital.
Dr Lau graduated with a Bachelor of Medicine and Bachelor of Surgery, and Bachelor of Laws with first class honours from Monash University in Melbourne, where he attended medical school and law school concurrently. He has been admitted as an advocate or solicitor in Hong Kong, Australia, England, Wales and Malaysia. He was Honorary Senior Lecturer in the Faculty of Business and Economics of Monash University and part-time Lecturer in the Law Faculty of the University of Hong Kong.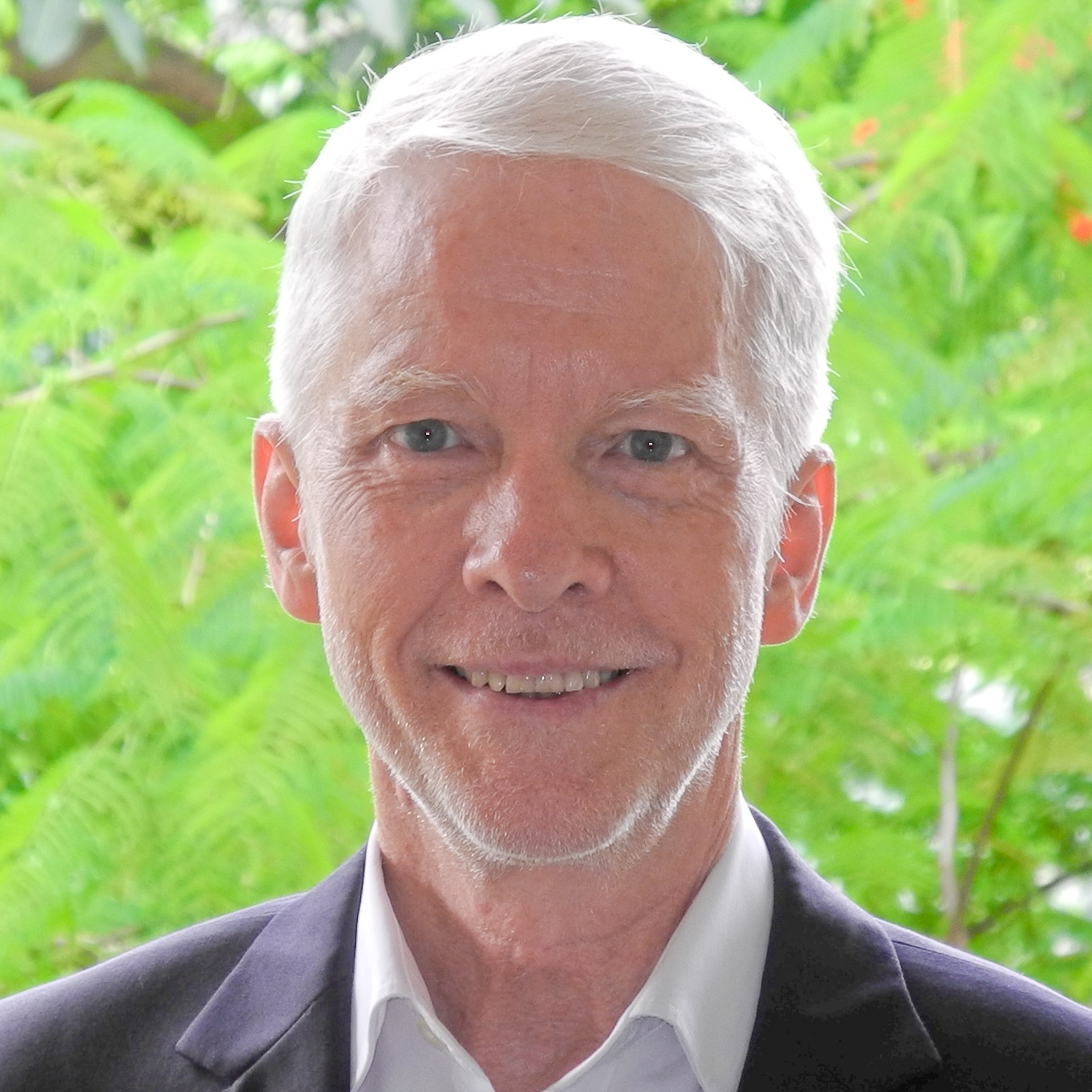 Robert C Allender
Corporate Decarbonisation Strategist, EnergyUse Strategy Advisors
Mr Robert Allender FHKAEE is the Managing Director of EnergyUse Strategy Advisors (ESA). For the past 30 years he has studied what corporate senior executives and board members do when they realise their company's energy affairs are not delivering all the value they could be, and has helped many who decided to do better.
Clients have come from finance, manufacturing, mining, real estate, leisure and travel, and telecommunications. Over the decades Mr Allender has served on government committees, taught for a top-ranking business school, and authored entries in a specialist management encyclopaedia. More recently, he has written numerous articles about, and been interviewed and spoken extensively about, the ESG, energy transition, and climate emergency aspects of corporate energy affairs in general, and energyuse strategy in particular.
A graduate of Cornell University, and past president of his school's local chapter, Mr Allender is also a Life Member of the US-based Association of Energy Engineers, and the only non-engineer Fellow of the Hong Kong Association of Energy Engineers.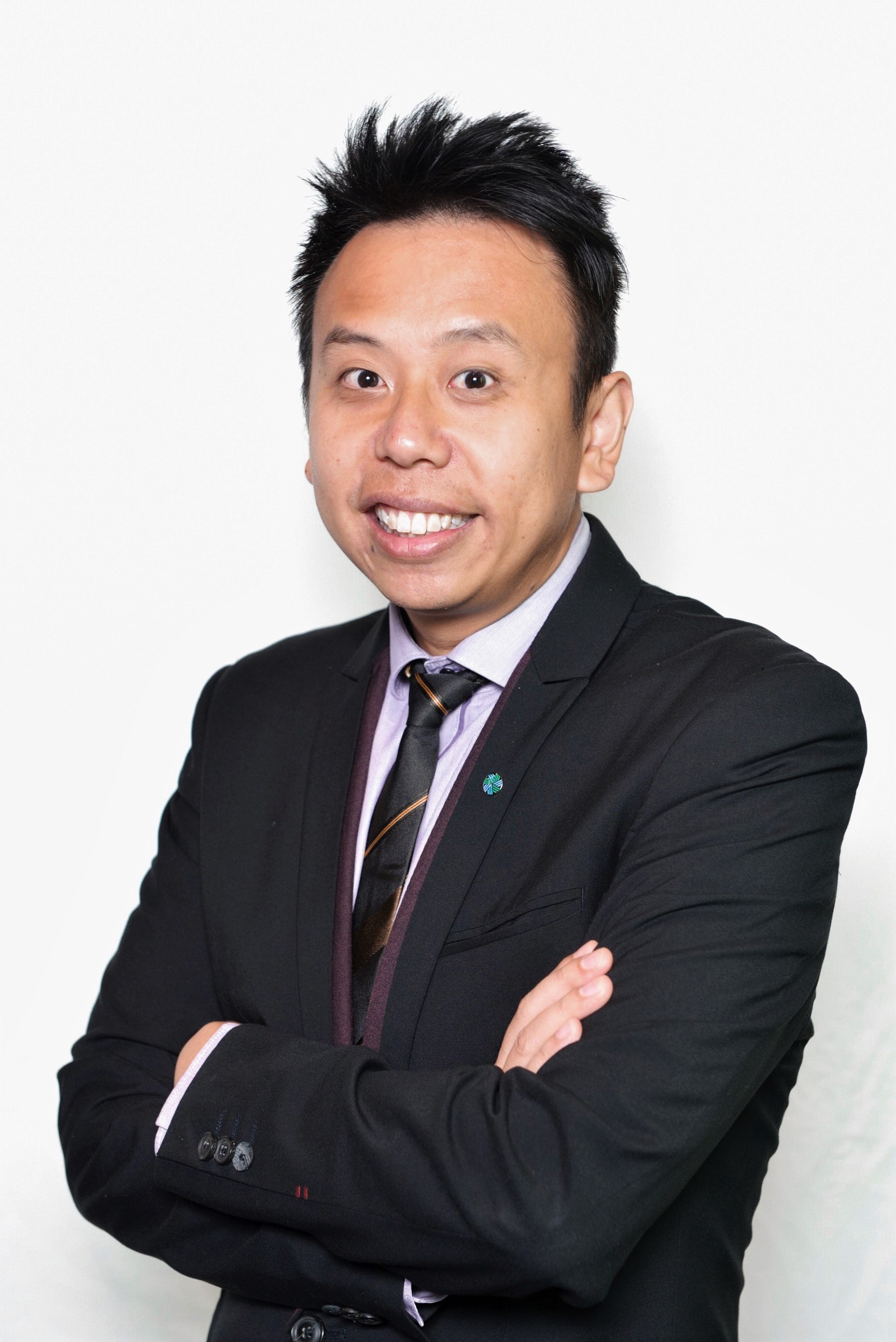 Scott Lee
Senior Director, Asia-Pacific Research Exchange, CFA Institute
Scott is the senior director of Asia-Pacific Research Exchange (ARX) - a research hub that brings together like-minded finance and investment management professionals to share, learn and engage on industry topics and trends relevant to the APAC region.
Leveraging ARX, Scott engages with key industry stakeholders to advance the wider CFA Institute mission. This includes advocating the quality and comparability of ESG data and promoting the integration of ESG factors into investment decisions.
On behalf of CFA Institute, Scott also supports research and advocacy, professional learning and investor protection initiatives in the region. Over the past years, Scott and his ARX team have organized 300+ online and offline events for CFA members, candidates and other stakeholders in the industry.
Scott possesses Master's in International Management, Postgraduate diploma in Business Administration, Bachelor of Banking and Finance and Bachelor of Computing. He has also recently completed the Climate Finance online course developed by CFA Institute and ACCA.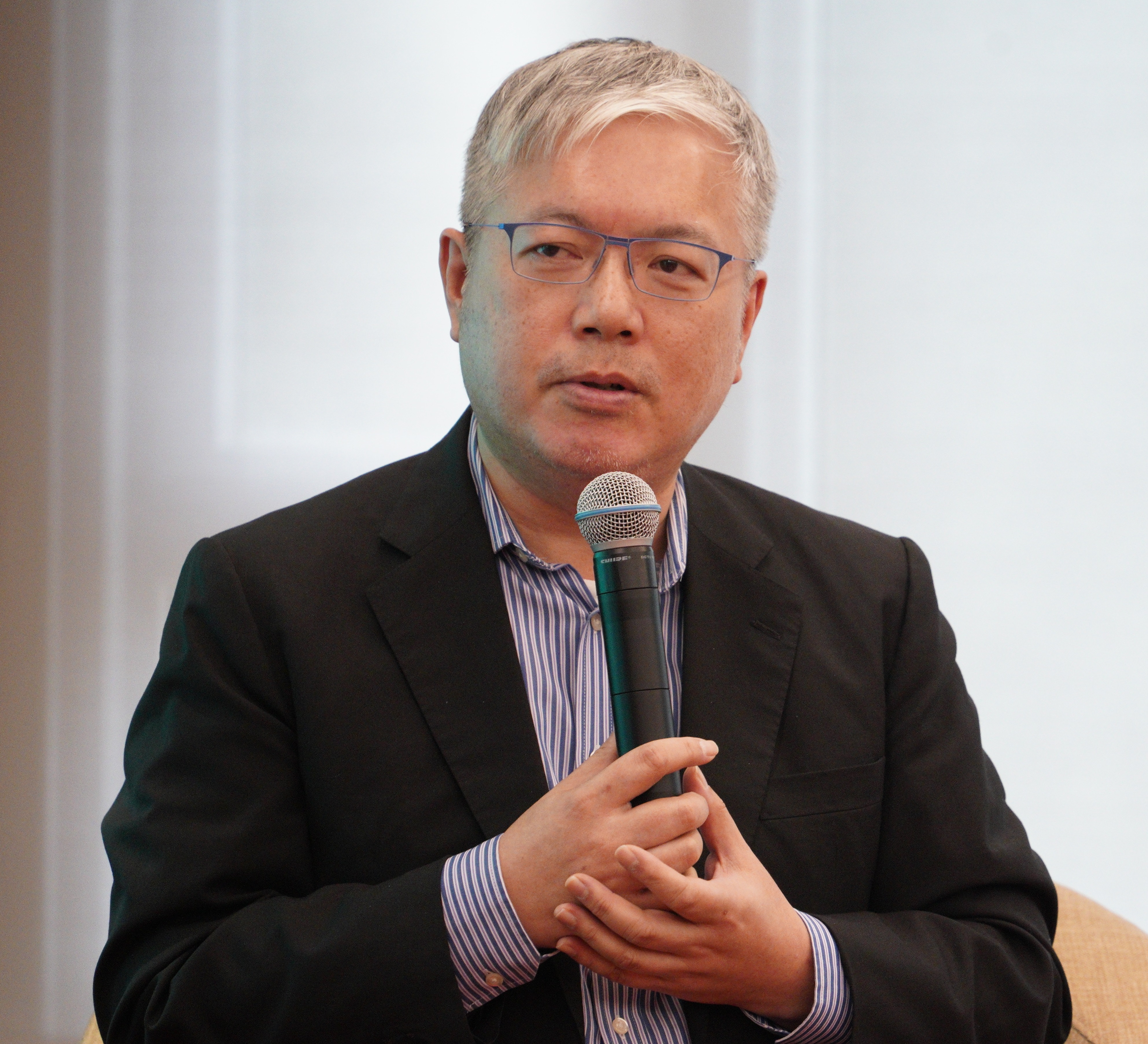 Dr Stan Ho Ho Ming
Adjunct Associate Professor, Department of Finance, School of Business and Management, HKUST
Dr Stan Ho is a seasoned investment banking and credit rating expert, having held senior management positions at global and China credit rating agencies with solid experience in China credit rating and capital market transactions, green finance and ESG rating, including CS First Boston, Merrill Lynch, Bear Stearns, Fitch Ratings and Lianhe Ratings Global.
Stan has solid and direct green finance and certification experience. Stan leads the rating of green and sustainability bonds issued by various Chinese issuers in the international capital market. Stan is the GBP SBP Advisory Council and Sustainable Finance Working Group Member Principal Representative of International Capital Markets Association (ICMA). Stan is the Green Finance Certification Scheme Technical Committee Member of Hong Kong Quality Assurance Agency (HKQAA), where he is one of the approval members of the HKQAA green certification of the bonds issued, and loans borrowed, by Chinese and Hong Kong corporates and financial institutions.
Stan is the Academic Dean of the Institute of Sustainability and Technology (IST) and the Adjunct Associate Professor of Finance at Hong Kong University of Science and Technology (HKUST). Stan is EFFAS Certified ESG Analyst (CESGA®) Examiner and the Senior Academic Advisor for Sustainable Finance Research Hub (SFRH) set up by EFFAS.
Stan graduated with BBA in Information Systems from HKUST, MBA from University of Cambridge, and DBA from CityU.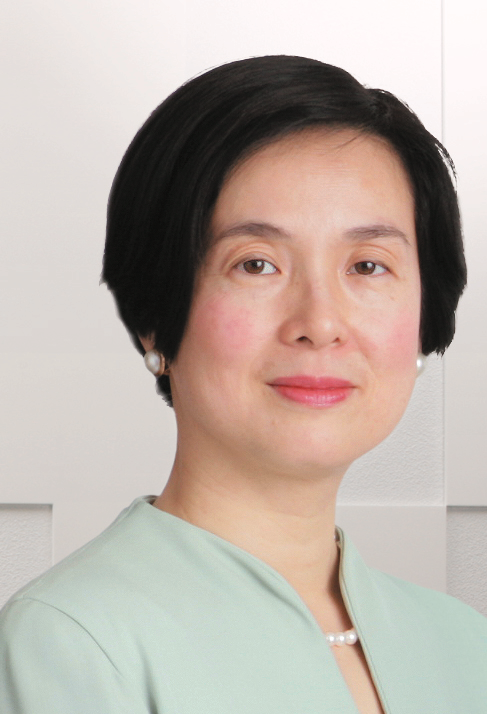 Wendy Wen Yee YUNG
Corporate Governance Advocate and Founder of Practising Governance
Wendy Wen Yee YUNG is an advocate for good corporate governance in Hong Kong. Prior to founding 'Practising Governance' for this cause, Wendy was Executive Director and Company Secretary of Hysan Development and played a key role in developing and implementing its well-recognized corporate governance practices. Over the years, her responsibilities have spanned commercial operations, as well as human resources and corporate communications.
First trained as a solicitor, Wendy also qualified as a certified public accountant and a governance practitioner in Hong Kong. She sits on various committees of the Hong Kong Institute of Certified Public Accountants and the Hong Kong Chartered Governance Institute, having served as co-opted council member and council member of the institutes respectively. She graduated with First Class Honours in Law from Oxford University, United Kingdom.
Over the years, she had served as a member of the Listing Committee of the Stock Exchange of Hong Kong Limited, the Standing Committee on Company Law Reform, the Professional Accountants in Business Committee of the International Federation of Accountants, and the Audit and Risk Committee of the Hong Kong Hospital Authority.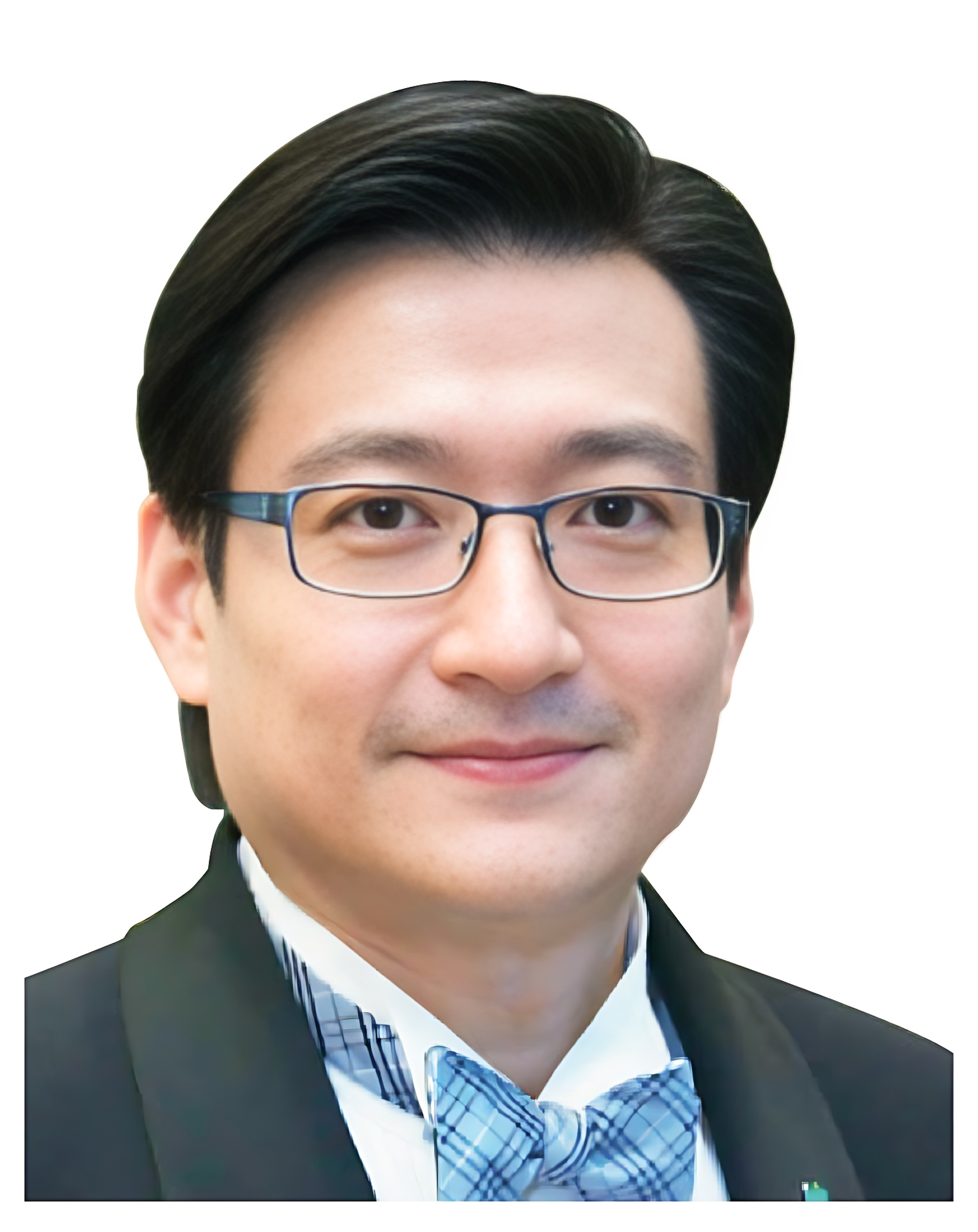 Dr William Yu
Founder and Chief Executive Officer, World Green Organisation
Dr William Yu is the Founder and Chief Executive Officer of World Green Organisation. He is an energy economist and climate professional by training and completed his PhD at the University of Cambridge. He earned an Executive MBA from the Thunderbird Global Management School, US. Dr Yu also completed a Sustainable Finance Programme at Cambridge and accredited by UNDP as trainer on United Nations SDG Impact Standards.
Dr Yu is ESBN Task Force Member, The Economic and Social Commission for Asia and the Pacific, the United Nations and the Vice-Chair of Asia Pacific Business Forum (APBF) of the United Nations ESBN 2022. He is also a member in Advisory Council on the Environment (ACE), Environment and Ecology Bureau and member in newly established Council for Carbon Neutrality and Sustainable Development, HKSAR Government.
Dr Yu is also Advisor on Certified ESG Planner (CEP) qualification and Certified China Carbon Trader of Shanghai Environment Energy Exchange, advising investment banks and several public accounting firms on Forestry Carbon Credit Projects, Valuation of Carbon Assets and Carbon Trading.