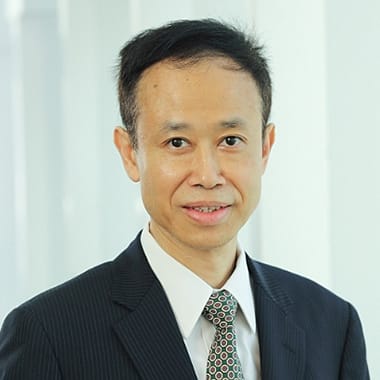 Professor LO Wing-hung, Carlos
Professor and Head, Department of Government and Public Administration
Director, Centre for Business Sustainability, Department of Management
The Chinese University of Hong Kong
Prof. Lo is currently the Head of Department of Government and Public Administration at the Chinese University of Hong Kong. His main research interests are in the areas of corporate social and environmental responsibility, law and government, environmental governance, and public sector management. He offers consultant services and organizes management training programs for the business sector. Prof. Lo served as an adviser to HSBC for reviewing their business sustainability strategy in 2010. Recently, he has been promoting CSR as a business model that permits corporations and SMEs to achieve business sustainability through the launch and compilation of the Hong Kong SME Business Sustainability Index and the Hong Kong Business Sustainability Index.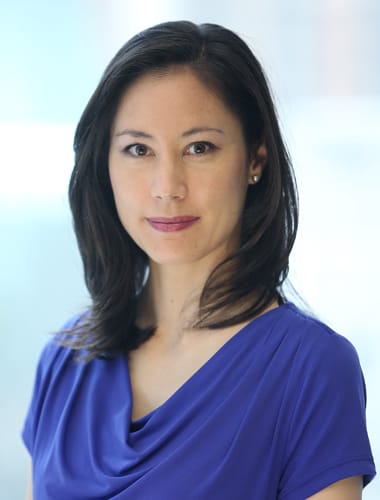 Emily Chew
Global Head of Environmental, Social and Corporate Governance Research & Integration
Manulife Asset Management
Based in Hong Kong, Emily is Global Head of Environmental, Social and Corporate Governance (ESG) Research and Integration. As the primary lead on ESG, Emily has oversight over Manulife Asset Management's ESG research agenda, works to engage with companies and portfolio managers on ESG issues, and sets the strategic direction for ESG investment for the firm.
Before joining Manulife Asset Management, Emily was Head of ESG Research for Asia-Pacific at MSCI Inc., where she led a team of nine ESG analysts across the region, commencing her role in Beijing and later continuing in Hong Kong. Her team had oversight into research quality and issue identification for approximately 1,200 stocks, and under her leadership produced original research on the relevance of ESG to Asian and emerging markets, with a particular emphasis on China. Prior to that, she was a capital markets lawyer with Baker & McKenzie in Melbourne, Australia, with a focus on funds management, capital raisings, and REITs.
Emily holds an MBA from the University of Oxford, and Bachelor of Laws and Bachelor of Arts from the University of Melbourne. She is a member of the United Nations-sponsored Principles for Responsible Investment's Listed Equities Integration Subcommittee, and chairs the Asian Investor Group on Climate Change's Member Working Group.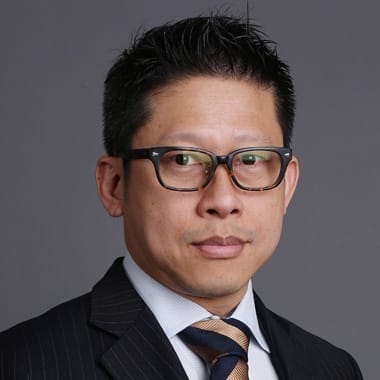 Eugene Tang
Business Editor, South China Morning Post
Eugene Tang has been a financial journalist since 1994. His career began in his native Malaysia in a reporting role for The Edge weekly newspaper straight after graduate school. On the eve of the first Asian Financial Crisis in 1997, Eugene joined Bloomberg, where he subsequently spent 14 years in real time journalism, working in Kuala Lumpur, Shanghai, Tokyo and Beijing. He expanded and managed Bloomberg's China news bureaus in Beijing and Shanghai 14-fold over a decade. An opportunity arose in 2011, attracting him to lead the development of a Chinese-language news product for Dow Jones & Co., publisher of the Asian Wall Street Journal. Eugene subsequently spent four years developing a range of news products including Dow Jones' Chinese FX & Fixed Income News, and Factiva. In July 2016, he joined the South China Morning Post to manage the newspaper's Business section.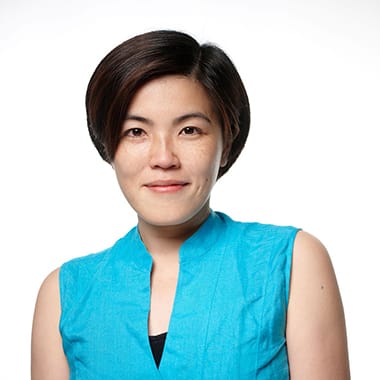 Dr Jeanne Ng
Director - Group Sustainability, CLP Power Hong Kong Limited
Dr Jeanne Ng is the Director of Group Sustainability for CLP Power Hong Kong Limited. She is responsible for CLP Group's sustainability matters, including sustainability-related strategy, reporting and communications. She has over 25 years of experience in the environmental and sustainability fields combined and is currently a Board member of the International Integrated Reporting Council (IIRC), a Stakeholder Council Member of the Global Reporting Initiative (GRI) and a member of the Prince's Accounting for Sustainability Project (A4S) Expert Panel. She is also the Chair of the Environment, Social & Governance Advisory Group of the Business Environment Council (BEC) and an active member of the Sustainability and Integrated Reporting Advisory Panel of the Hong Kong Institute of Certified Public Accountants (HKICPA).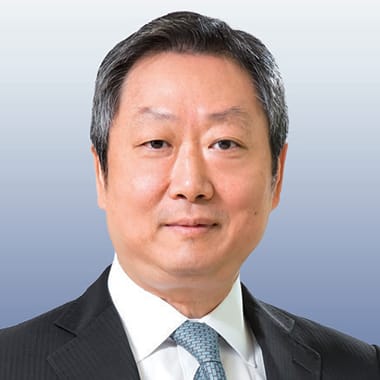 Dr. Kelvin Wong
JP DBA FHKIoD
Dr. Wong is an Executive Director, a Deputy Managing Director and the Chairman of the Corporate Governance Committee of COSCO SHIPPING Ports Limited.
Dr. Wong is the immediate past Chairman and was the Chairman (2009-2014) of The Hong Kong Institute of Directors, a Non-executive Director of the Securities and Futures Commission, the Chairman of the Investor Education Centre, a member of the Financial Reporting Council, a member of the Operations Review Committee of Independent Commission Against Corruption.
Dr. Wong is currently an Independent Non-executive Director of Asia Investment Finance Group Limited, Bank of Qingdao Co., Ltd., China ZhengTong Auto Services Holdings Limited, Huarong International Financial Holdings Limited and I.T Limited. All the aforementioned companies are listed in Hong Kong. In addition, he is an Independent Non-executive Director of Shanghai Fosun Pharmaceutical (Group) Co., Ltd., a company dual listed in Hong Kong and Shanghai, and Xinjiang Goldwind Science & Technology Co., Ltd., a company dual listed in Hong Kong and Shenzhen.
He obtained his Master of Business Administration degree from Andrews University in Michigan, the USA in 1992 and his Doctor of Business Administration degree from The Hong Kong Polytechnic University in 2007.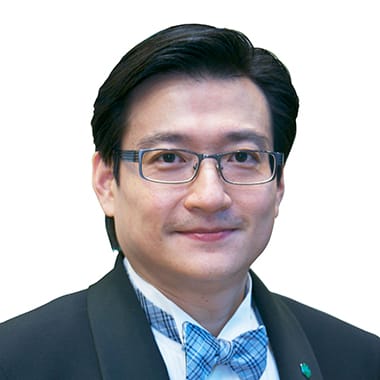 Dr. William Yu
Chief Executive Officer, World Green Organisation
Dr. William Yu is Chief Executive Officer of World Green Organisation (WGO). Dr. Yu is an energy economist and climate professional by training and completed his PhD at the University of Cambridge as well as earned an Executive MBA degree from the Thunderbird School of Global Management in the U.S. Additionally, He has gained valuable regional management experience by working at US multinationals. Dr. Yu is currently the Adjunct Professor of the City University of Hong Kong and the Honorary Corporate Adjunct Professor of the Shanghai University.
Currently, Dr. Yu is the Task Force Member (Green Business; Digital Economy) of The Economic and Social Commission for Asia and the Pacific (ESCAP) Business Advisory Council (EBAC) of United Nations. He sits on the Energy Advisory Committee and the sub-committee on Food Reduction Good Practices in Institutions and Commercial and Industrial Establishments, Food Wise Hong Kong Campaign under the Environment Bureau, Hong Kong SAR Government. Dr. Yu is also a Steering Committee Member of FOOD-CO​ of the Social Innovation and Entrepreneurship Development Fund. He sits in the working group of Sustainability Charter, Hong Kong and Malmo, Sweden​, and is a member of the expert panel on Industry Standards and Research under The Hong Kong Green Building Council. Dr. Yu belongs to the Air Quality Objectives Review Working Group - Energy and Power Generation Sub-group of Environmental Protection Department.
Dr. Yu has served as Board of Director of Hong Kong Institute of Social Impact Analyst. He also serves as Assessor Chair in Green Healthy & Creative Living Stream, The Hong Kong ICT Awards, OGCIO, HK SAR Government. Dr. William Yu is the former Head of the Climate Programme at WWF-Hong Kong and responsible for leading both public and business engagement programmes. He writes articles for multiple newspapers on the low carbon economy, low carbon city, social innovation and energy poverty. He was a co-host for an environmental program on numerous TV and Radio Channels.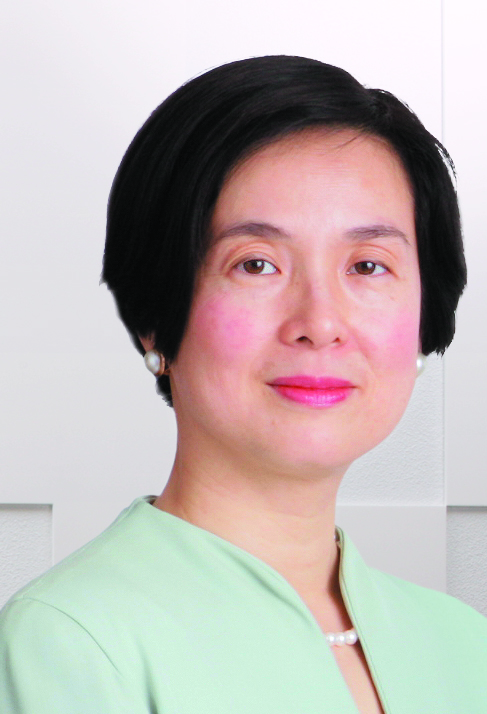 Wendy W. Y. Yung
Corporate Governance Advocate, Founder of Practising Governance
Wendy W.Y. Yung is an advocate for good corporate governance in Hong Kong. Prior to founding "Practising Governance" (「良治同行」) for this cause, Wendy was Executive Director and Company Secretary of Hysan Development and played a key role in developing and implementing its well- recognised corporate governance practices. Over the years, her responsibilities have spanned human resources, corporate communications, as well as commercial operations.
Wendy is a member of the Securities and Futures Appeal Panel, Standing Committee on Company Law Reform, and a co-opted member of the Audit and Risk Committee of the Hospital Authority. She is also a member of the Professional Accountants in Business Committee of the International Federation of Accountants, whose focus areas include governance, risks, and sustainability. She served as a member of the Listing Committee of the Stock Exchange of Hong Kong Limited in 2014 to July 2016.
First trained as a solicitor, Wendy also qualified as a certified public accountant and a chartered secretary in Hong Kong. She is a co-opted council member of the Hong Kong Institute of Certified Public Accountants (2016-7), and a council member of the Hong Kong Institute of Chartered Secretaries respectively. She graduated with First Class Honours in Law from Oxford University, United Kingdom.